Analysis of latest tungsten market from Chinatungsten Online
The ferro tungsten and ammonium metatungstate(APT) prices increase slightly when the market is in a stalemate. Raw material manufacturers have strong rised mentality while downstream users remain cautious sentiment. In the short term, the market will wait for the next move in the COVID-19, economy, demand and the Two Sessions.
In the tungsten concentrate market, offers for high grade tungsten ore stand at above $11,764.7/t. Large-scale tungsten companies usually prioritize the supply of raw materials to their own subsidiary refineries, leaving limited volumes available for the wider market. Small- and medium-sized miners are choosing to sit on the sidelines and wait for the price to improve before supplying the market.
With regard to the APT export market, spot trading remains muted. Only a few traders, who had signed long-term contracts with foreign customers, continued to deliver goods. Offers for APT rose to about $207.7/mtu with rare transactions concluded.
Prices of tungsten products on May 15, 2020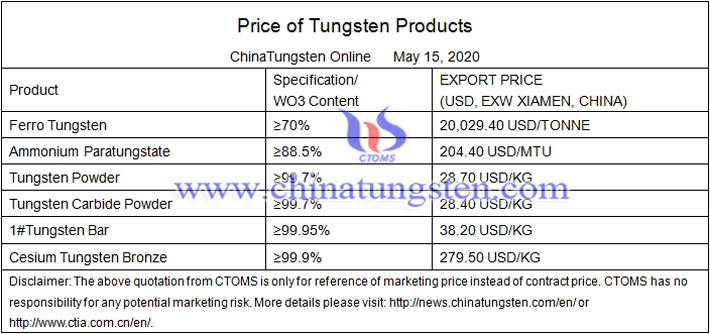 Picture of tungsten powder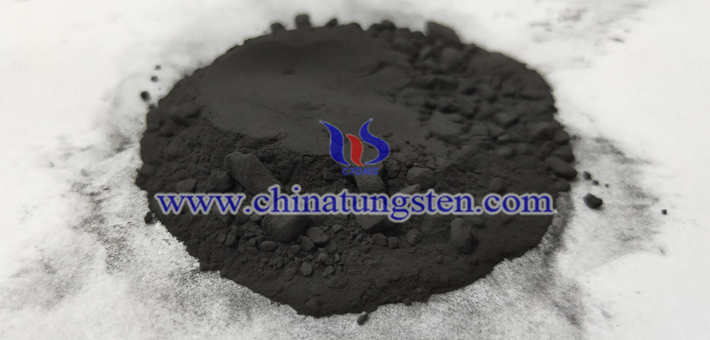 Follow our WeChat to know the latest tungsten price, information and market analysis.