Rare earth market quotation in China: neodymium oxide, praseodymium and neodymium metal prices edge higher while dysprosium oxide price remains stable on mixed listed prices of North Rare Earth.
In the light rare earth market, the fundamentals are more optimistic than before Under the adverse impact of the suspension of production in many automobile factories, rare earth smelting companies took the initiative to reduce the supply and demand imbalance by reducing production, resulting in a low inventory of praseodymium products after the holiday, and quotation rose slightly.
In the medium and heavy rare earth market, the overall trading activity is low, and prices of most products have not moved significantly. This is mainly due to the fact that no major news has been released on the policy side, and the downstream magnetic materials companies basically maintain rigid demand. Suppliers are hard to raise product prices.
The price of rare earth mines fell in April from the previous month, according to data from the Jiangxi Development and Reform Commission. In April, the average sales price of high yttrium oxide (rare earth) and medium yttrium europium (rare earth) in Ganzhou was RMB 180,000 per ton and RMB 13,500 per ton, respectively, down 7.69% and 6.90% from the previous quarter and up 16.13% compared with the same period of last year.
Prices of rare earth products on May 12, 2020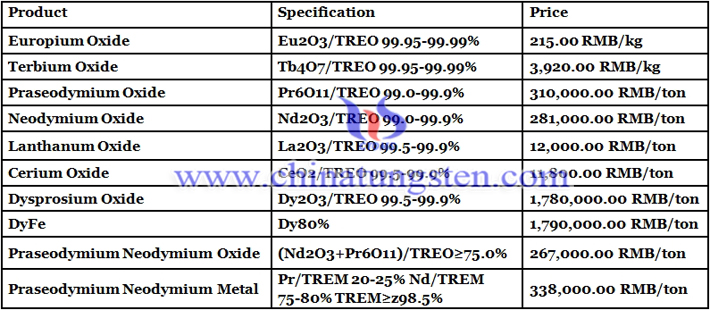 Picture of praseodymium and neodymium metal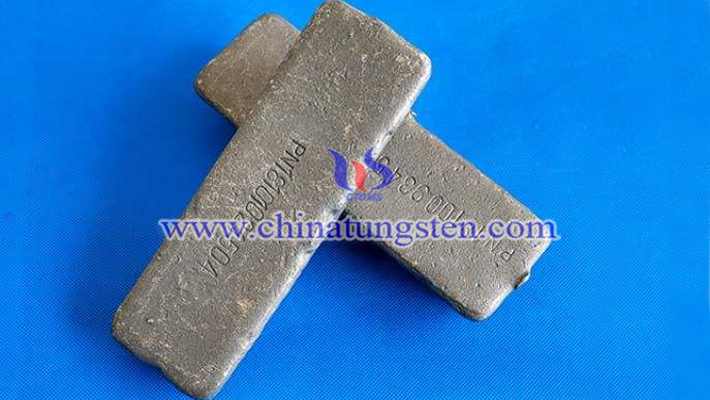 Follow our WeChat to know the latest tungsten price, information and market analysis.