Details

Category: Tungsten's News
Published on

Wednesday, 27 November 2019 19:54
Rare earth market quotation in China: the latest of terbium oxide, cerium oxide and neodymium oxide prices rise slightly although the imbalanced relationship between the supply and demand side exists, and companies remain cautious.
With the approaching of the end of this month, due to the tightness of spot sources of of many downstream magnet companies, the enthusiasm for entering the market and for procurement have slightly increased, which has played a certain supporting role in market confidence. The attitude of upstream holders gradually improved.
From January to October 2019, the production of rare earth luminescent materials, the output of LED phosphors was 415 tons, an increase of 24.5% year-on-year; the output of long afterglow phosphors was 485 tons, an increase of 94%; the output of three primary color phosphors was 1,040 tons, a decrease of 16.8 %.
Prices of rare earth products on Nov. 27, 2019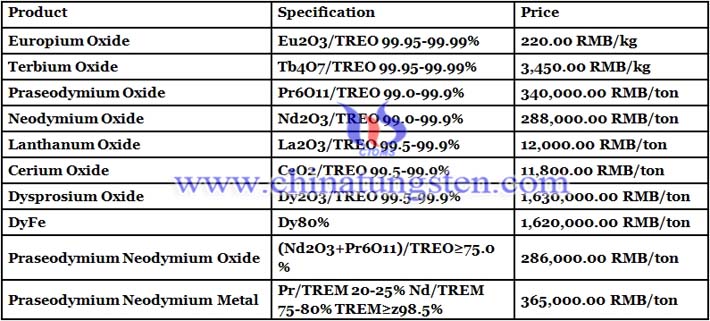 Picture of neodymium oxide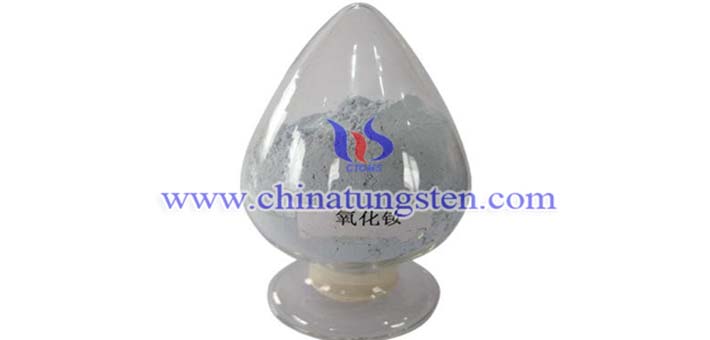 Follow our WeChat to know the latest tungsten price, information and market analysis.