Details

Category: Tungsten's News
Published on

Wednesday, 04 September 2019 18:44
Rare earth market quotation in China: the latest prices of praseodymium oxide, cerium oxide and dysprosium oxide maintain stability in the midweek Wednesday September 4, 2019 considering the quiet market.
On the one hand, due to the environmental protection supervision and the reorganization of blue sky and white clouds in the National Day of North China, the supply of raw materials is expected to be tight, and after the end of the seasonal consumption season, the confidence of traders has generally warmed up. They are not willing to sell products at low prices; on the other hand, the recent market news and policy are relatively calm. Considering the macroeconomic environment, downstream consumer demand and the spot inventory in the market, the magnetic material enterprises are difficult to mobilize the receiving enthusiasm, and the attitude is cautious. The price increase space is limited, and the overall purchase and sale atmosphere of the rare earth market is general.
Prices of rare earth products on September 4, 2019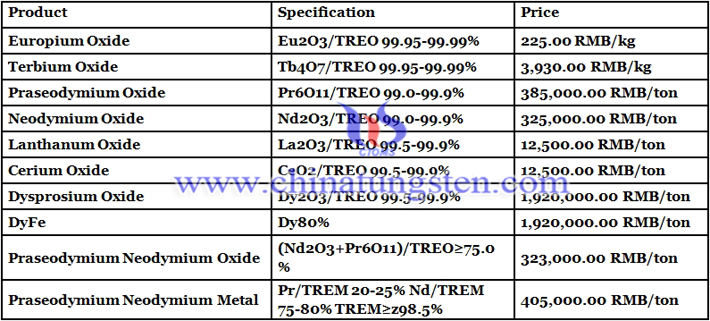 Picture of cerium oxide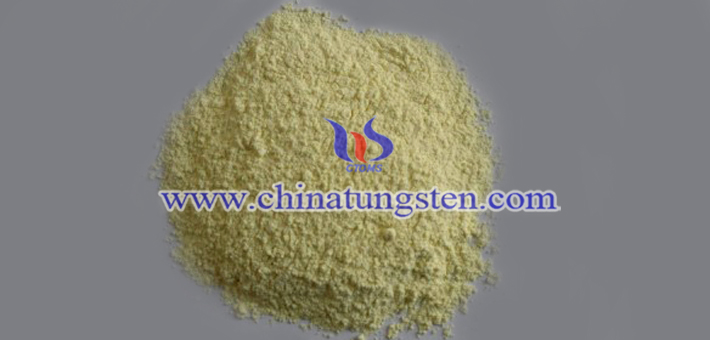 Follow our WeChat to know the latest tungsten price, information and market analysis.