Details

Category: Tungsten's News
Published on

Friday, 16 August 2019 09:07
Rare earth market quotation in China: the praseodymium oxide price drops slightly while prices of lanthanum oxide and cerium oxide remain unchanged from the previous trading day.
In the light rare earth market, prices are mainly at a relatively low level. Last week, influenced by Sino-US trade frictions, traders' quotations generally rose slightly. However, due to the failure to implement the national policies, the original market expectations have changed. Many merchants have a little lack of confidence and started to sell at a reduced price. In the medium and heavy rare earth market, the overall transaction activity has yet to be improved, and the market price has remained relatively stable. Although the demand of downstream users is relatively weak, most of them are mainly purchasing, but they are subject to the actual need. The mainstream mining companies are reluctant to sell their goods, and have greater confidence in the market outlook.
Prices of rare earth products on Aug. 14, 2019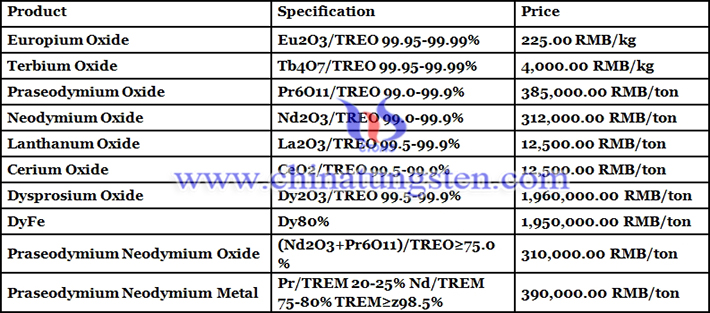 Picture of cerium oxide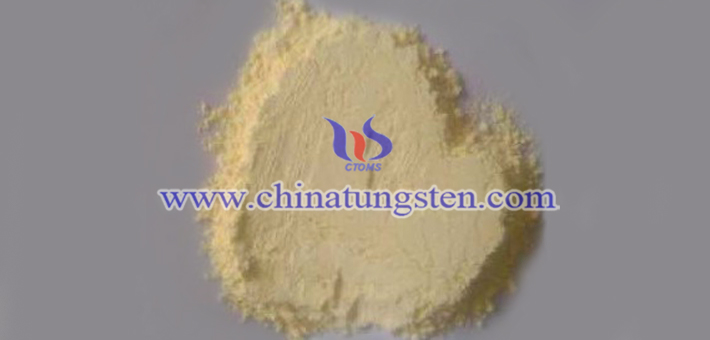 Follow our WeChat to know the latest tungsten price, information and market analysis.