Analysis of latest tungsten market from Chinatungsten Online
The tungsten powder and ammonium metatungstate (APT) prices in China remained weak adjustment as market confidence of the industry chain was weakened by the decline in new guide prices from large companies and institutions.
Downstream buyers faced demand pressure and thus tried to seek for low-price raw materials. But tungsten concentrate sellers were not willing to reduce product prices, though market trading seemed not active. The buyers and sellers were in a stalemate with thin market trading.
Facing the stress from weak demand, high production costs and capital shortage, smelting factories chose to reduce their inventories to ease market trading pressure. In the short term, most APT factories would cut output, waiting for the next move in the raw material markets.
The recent environmental protection supervision and continued stalemate between China and the United States showed no guidance for the tungsten powder market. The demand side also cannot get improved in the short run. Therefore, most market participants are negative about the outlook, taking a stance for purchasing willingness of downstream.
Prices of tungsten products on May 10, 2019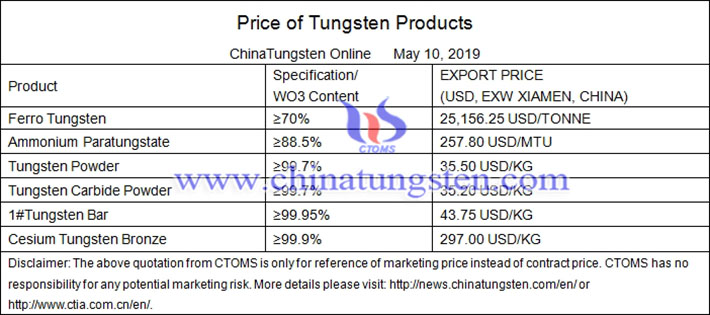 Picture of tungsten powder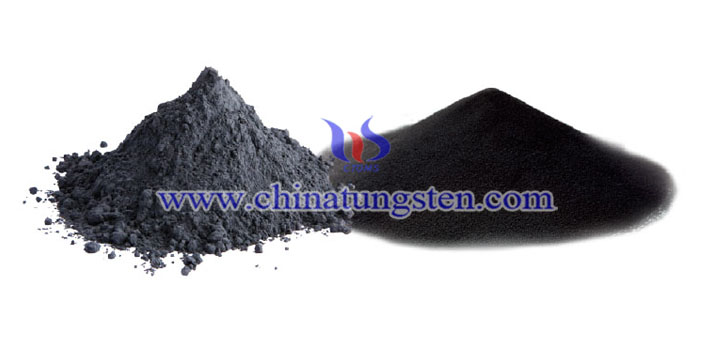 Follow our WeChat to know the latest tungsten price, information and market analysis.