Analysis of latest tungsten market from Chinatungsten Online
A listed tungsten company released its new offer levels for the first half of March: wolframite concentrate (WO3≥55%) was quoted at $15,076.9/t; up $76.9/t from last month; scheelite concentrate (WO3≥55%) was quoted at $14,923.1/t, up $76.9/t; ammonium paratungstate (APT) was quoted at $267.7/mtu; unchanged.
Tungsten prices in China remain stable on deadlocked supply and demand, and thin market trading. On the one hand, production in mines is affected by China's Two Sessions, maintaining at a relatively low level, plus with sellers' strong rised mentality, tungsten concentrate price is strong; on the other hand, the external economic environment is unstable, domestic terminal demand is weak, purchasers seek for low-price resources. The demand is hardly to be improved.
Taken together, China tungsten market is in a stalemate at present and is expected to be caught in wait-and-see atmosphere without further guidance from the market.
Prices of tungsten products on Mar. 15, 2019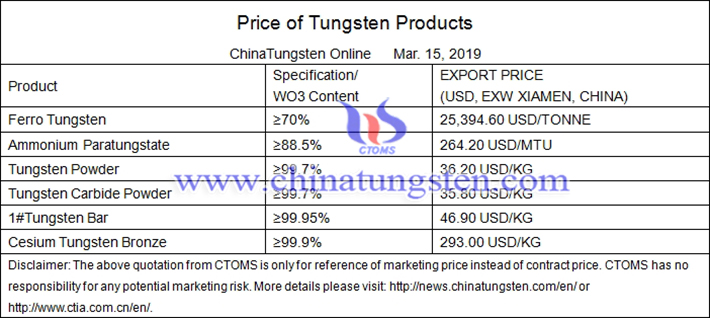 Picture of tungsten trioxide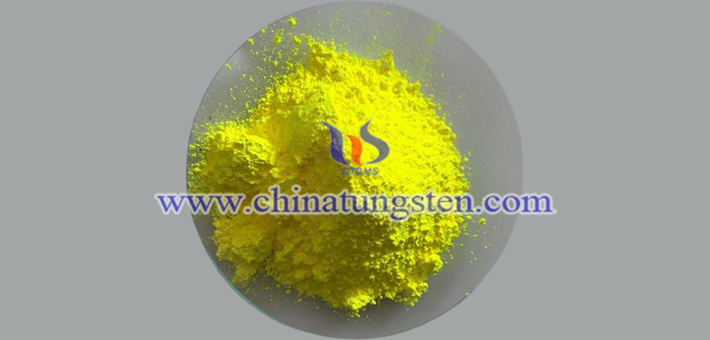 Follow our WeChat to know the latest tungsten price, information and market analysis.