Details

Category: Tungsten's News
Published on

Wednesday, 17 October 2018 19:08
Analysis of latest tungsten market from ChinaTungsten Online
Tungsten prices in Chinese market have been consolidating and running, and the mentality of raw materials and finished products market has been differentiated: the attitude of reluctant sellers has kept the bottom of raw material prices rising, but considering the downstream demand is relatively rare, merchants keep a wait-and-see attitude to the upstream price increase, and procurement purchases are weak.
Recently, the tungsten market has been cautious, and the specific news such as the consolidation of environmental protection actions, demand replenishment, and large enterprise quotations are clear.
In the tungsten concentrate market, the holders are still reluctant to sell at a very high price. The spot resources in the market are relatively scarce, which has a certain supporting effect on the market. The current high-grade tungsten concentrate price stands at 103,000 Yuan per ton. However, the downstream demand is relatively general, and the market transactions remain tepid, which hinders the ease of sales pressure of the merchants to a certain extent.
In the APT market, raw material prices have risen to squeeze factory profits, and market circulation resources are limited. Manufacturers are more willing to follow up prices, but the market fundamentals are still virtually empty, and the back-end demand is difficult to improve, and market high-level transactions are more difficult. APT prices have reached a level of 162,000 Yuan per ton, the manufacturers operate cautiously.
In the tungsten powder market, if the contradiction between supply and demand in the industrial chain has not been substantially alleviated, the price of tungsten products is still under great pressure. At present, the market demand is restricting the favorable transmission of raw materials, and downstream cemented carbide enterprises generally indicate that the order volume has increased. Traders maintain a stable attitude and wait and see, the procurement is cautious, the price of tungsten powder is consolidating, and the market is not well sold.
Prices of tungsten products on Oct. 17, 2018
Picture of cesium tungsten bronze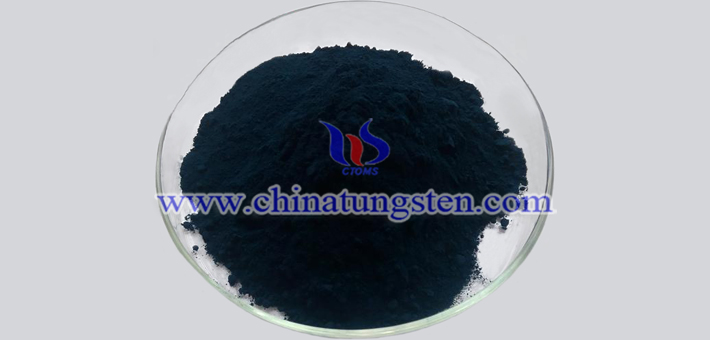 Folow our WeChat to know the latest tungsten price, information and market analysis.