Details

Category: Tungsten's News
Published on

Thursday, 07 June 2018 13:55
Analysis of latest tungsten market from Chinatungsten Online: The average prices from large tungsten enterprises were released yesterday, rising slightly compared with last adjustment. While the environmental protection inspection is carrying on and market is fragmented. On the whole, most traders in the market maintain a smooth state of mind after price adjustment in May.
According to the latest news from Zhangyuan tungsten, the average prices for the first half of June are as following: wolframite concentrate was quoted at $ 17,983.9 per tonne, up $80.6 per tonne compared with the second half of May; scheelite concentrate was quoted at $ 17,741.9 per tonne, up $80.6 per tonne; APT was quoted at $324.4 per mtu, up $1.8 per mtu.
Xiamen Tungsten also released its average prices for APT at $322.6 per mtu. The price rises by $3.6 per mtu from last time, but is too conservative to the current market price.
An inspection group for environmental protection is deploying into Heilongjiang, Hebei, Henan, Inner Mongolia, Ningxia, Jiangsu, Jiangxi, Guangdong, Guangxi, Yunnan and other provinces for one month. The movement will continue to tighten the supply of tungsten raw materials and then raw material prices are expected to keep firm.
In the APT market, the time for resuming production of smelting factories remains unclear, which raises manufacturers' rised mentality. At present, manufacturers are not willing to receive orders when prices are lower than $328 per mut. But APT price does not increase sharply considering weak terminal demand. Transaction prices mainly hover around $ 328 per mut.
New orders for downstream alloy and product enterprises are rare. Therefore, product offers are hard to be raised and customers are not active in purchasing high-price tungsten raw materials. Tungsten powder prices basically climb to $45.2 per kilogram, but have not enough strength to rise further.
Prices of tungsten products on Jun. 07, 2018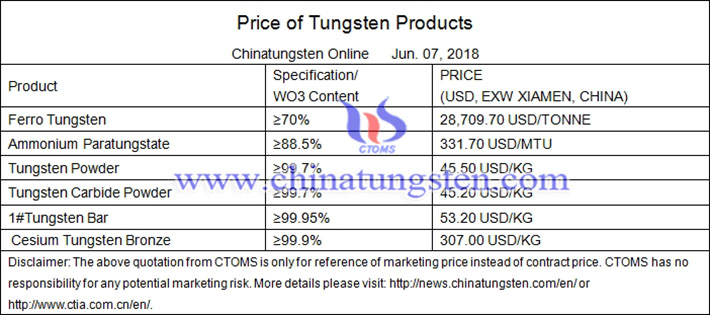 Picture of tungsten powder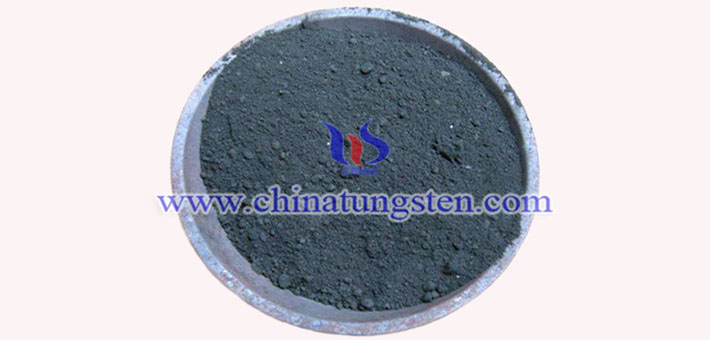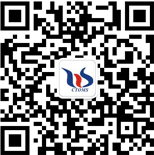 Folow our WeChat to know the latest tungsten price, information and market analysis.