Details

Category: Smart Glass
Published on

Friday, 13 March 2020 15:02

Written by

Yahong

Hits:

24
Nano tungsten oxide is a new type of functional material with selectivity to the solar spectrum, and therefore it is regarded as an important material for preparation of nano transparent heat insulation coating. The obtained transparent heat-insulating glass coating exhibits the comprehensive performance of absorbing ultraviolet rays, transmitting visible light, and shielding infrared heat radiation.
More details, please visit:
http://tungsten-oxide.com/index.html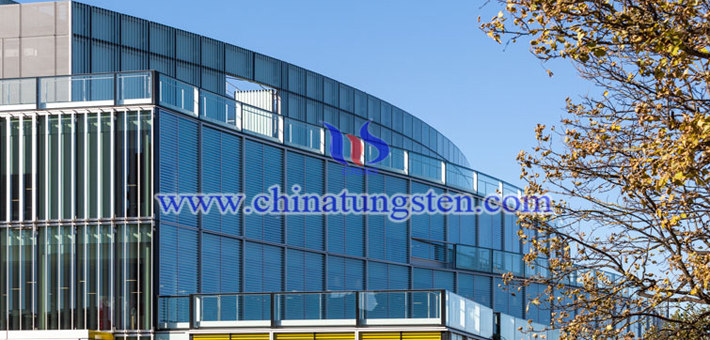 Application Mechanism of Nano Transparent Heat Insulation Coating of Nano Tungsten Oxide
As a transparent material, glass is widely used in buildings. It is not only a good transparent material, but also a good thermally conductive material. In order to ensure the lighting of the glass and give the glass related functions, a transparent coating film can be formed on the surface of the glass by applying tungsten oxide thermal insulation coating. Wherein, the nano tungsten oxide particles in the coating film contain a certain concentration of electron holes, which will cause the absorption of free carriers.