Tungsten military rings feature distinctive design, incredible detail, bold relief, and superior workmanship.

Tungsten military rings are cast solid with a solid back, you get a rugged ring built to last several lifetimes that's substantial in weight without being bulky, they are also amazingly comfortable to wear.

The precision and quality of tungsten military rings will be a symbol of honor for the owner.

Tungsten military rings made for the army ring, air force ring, navy and marine corps ring.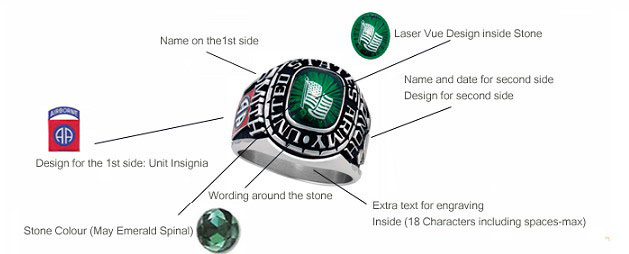 Tungsten Jewellery Manufacturer & Supplier: Chinatungsten Online - http://www.tungsten-jewellery.com
Tel.: 86 592 5129696; Fax: 86 592 5129797
Email: sales@chinatungsten.com
Tungsten & Molybdenum Information Bank: http://i.chinatungsten.com
Tungsten News & Tungsten Prices, 3G Version: http://3g.chinatungsten.com
Molybdenum News & Molybdenum Price: http://news.molybdenum.com.cn