Details

Category: Tungsten's News
Published on

Tuesday, 14 February 2017 18:40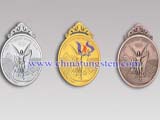 Athletes will dream of winning gold, silver or bronze at the Tokyo Olympics in 2020. They could go home with aluminum, cadmium or tungsten.
That's because organizers of the 2020 Tokyo Olympics say metal from discarded electronic devices will be used in the production of the medals that will be awarded to athletes, according to The Associated Press.
Japan has the world's largest City Mine which is composed of thousands of millions of discarded mobile phone and other electronic products. The contained gold and silver takes for 16% and 22% of the total volume in the world, even surpass some country with abundant natural source.
In 2012 London Olympic Games, 9.6kgs gold, 1210kgs silver and 700kgs bronze are used to make medal. In 2014, gold, silver and bronze contained in discarded electronics reached 143kgs, 1566kgs, 1112tons. It will use these metals to made medals for Tokyo Olympics and Paralympics.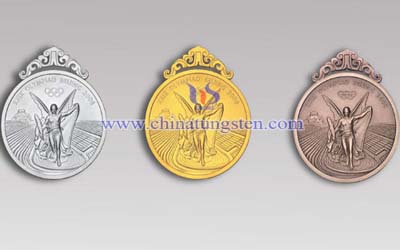 Tungsten, as raw material for mobile phone and electronics, can also be recycled from those discarded devices, which can make the medal more corrosion resistive and with higher hardness, longer service life.
Japanese citizens are being asked to give the organizing committee unwanted devices. Organizers say the program highlights the theme of sustainability and gives the whole nation a chance to participate in the preparations for the games.
The organizing committee aims to collect as much as eight tons of metal which, after the production process, will result in two tons, an amount needed to produce 5,000 Olympic and Paralympic medals. Collection boxes will be set up throughout the country. The collection will end when the eight-ton target is reached.
So old cell phones could find new life around champions' neck.