Details

Category: Tungsten's News
Published on

Wednesday, 30 November 2022 09:30
At the beginning of the week, China's domestic rare earth prices fluctuated in a narrow range as a whole. Under the influence of many uncertain factors, the market trend of light and heavy rare earths was slightly different, that is, the light rare earth market was stable and relatively strong, while the heavy rare earth market was operating flat.
Currently, the prices of neodymium oxide and praseodymium neodymium oxide have risen to about 720,000 yuan/ton and 650,000 yuan/ton respectively.
From the perspective of the supply side, due to the impact of the epidemic and the current low price of rare earth raw materials, some rare earth manufacturers have taken the initiative to reduce production, which is conducive to traders' quotations; from the perspective of demand, due to the slow logistics and transportation, some downstream users have lower consumption desire improved.
In terms of news: According to the data of the National Energy Administration, since 2022, my country's wind power, solar power and other new energy development momentum has been strong, and the installed capacity has maintained rapid growth. As of the end of October, my country's cumulative installed power generation capacity was about 2.5 billion kilowatts, a year-on-year increase of 8.3%. Among them, the installed capacity of wind power and solar power was about 350 million kilowatts and 360 million kilowatts, respectively, a year-on-year increase of 16.6% and 29.2%.
Prices of rare earth products on November 28, 2022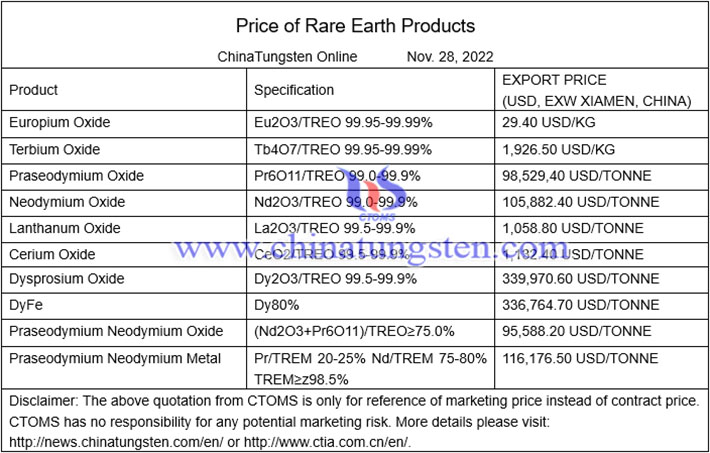 Picture of neodymium-oxide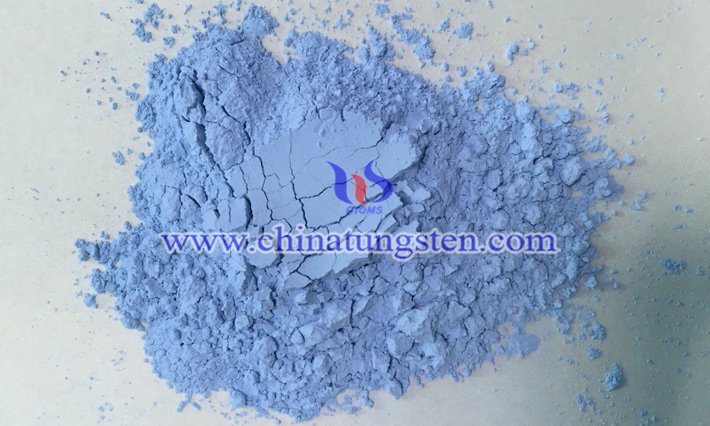 Follow our WeChat to know the latest tungsten price, information and market analysis.