Details

Category: Tungsten's News
Published on

Tuesday, 22 November 2022 10:00
Analysis of latest tungsten market from Chinatungsten Online
China tungsten price maintained stability in the week ended on Friday, November 18, 2022 as the whole market was quiet with cautious sentiment of market participants.
High-grade tungsten concentrate price stood at around $16,029.4/ton and sellers tended to stabilize their offers; APT offers mainly referred to the long-term contact prices of state-owned tungsten companies and stabilized at about $274.2/mtu; tungsten powder price was about $37.2/kg with unclear market outlook.
The macro-level is still volatile, and the adjustment of epidemic prevention and control measures is beneficial to economic recovery to a certain extent. The central parity of the U.S. dollar exchange rate was reported at 7.0655, an increase of 244 basis points from 7.0899 at the beginning of the week, and an increase of 1426 basis points from 7.2081 at the beginning of the month. The crisis, as well as monetary tightening measures, suppressed overall external demand expectations. In October, the final value of the CPI in the euro zone was 10.6% year-on-year, compared with the previous value of 9.9%, and the year-on-year growth rate hit a record high.
Prices of tungsten products on November 21, 2022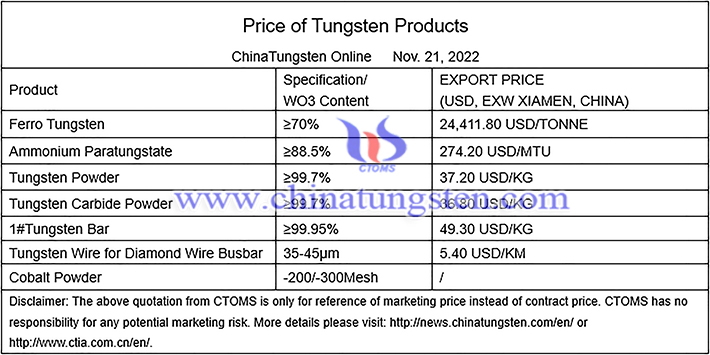 Picture of tungsten trioxide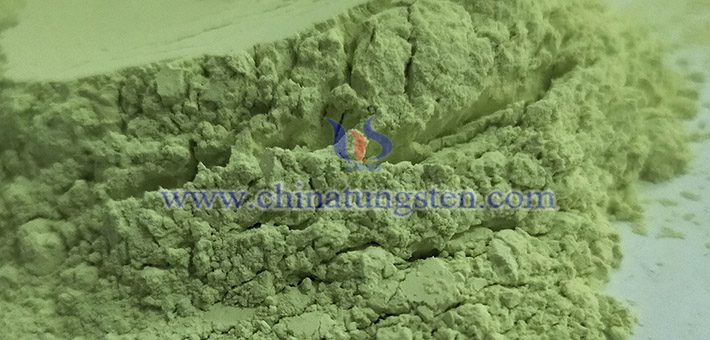 Follow our WeChat to know the latest tungsten price, information and market analysis.