Details

Category: Tungsten's News
Published on

Thursday, 23 June 2022 18:53
Rare earth market quotation in China: dysprosium oxide and DyFe prices decline slightly while lanthanum oxide price remains stable on June 22, 2022.
In the case of long-term weak demand from downstream users, many suppliers have loosened their confidence in stabilizing prices. This is mainly reflected in the reduction of mainstream product quotations in order to win more orders. However, due to high production costs and rare earth downstream industries like new Supported by the good development prospects of energy vehicles, new infrastructure and wind power, there are still some holders who are willing to maintain firm quotations and are optimistic about the market outlook.
According to Chinatungsten Online, the main reasons for the poor demand in the rare earth market are: the price of rare earth raw materials has fluctuated upward more than a month ago, so buyers' fear of heights has also increased, which in turn affects the enthusiasm of entering the market for inquiries and purchases recently; Shanghai The news of the resumption of work and production and the resumption of the market has not been fully transmitted to the rare earth market, so magnetic material companies and polishing companies basically just need to purchase.
News: As one of the important suppliers of high-performance sintered NdFeB permanent magnet materials, Dadixiong plans to invest in the expansion of the project of high-end manufacturing high-performance rare earth permanent magnet materials and devices with an annual output of 5,000 tons, and has completed 95% of the total project volume. %, it is expected to be completed in the middle and late July, and the output value will be 2 billion yuan after it is put into production.
Prices of rare earth products on June 22, 2022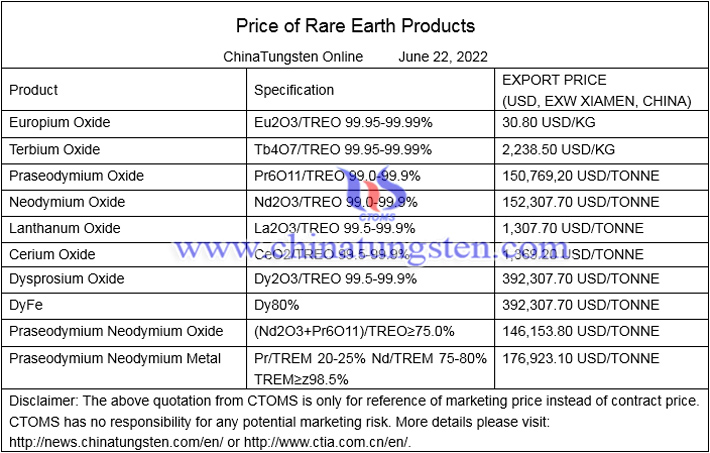 Picture of lanthanum oxide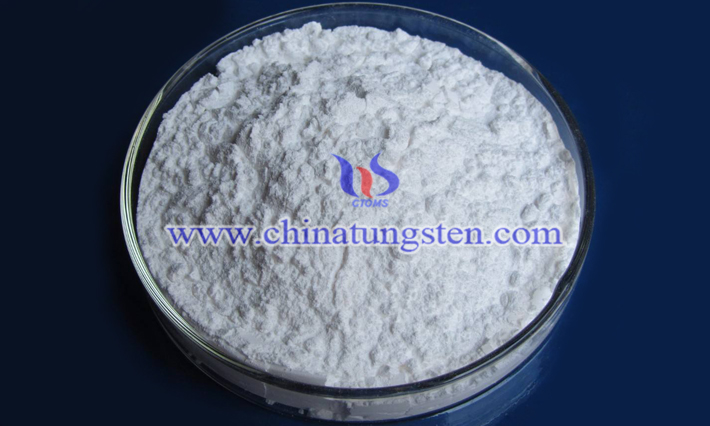 Follow our WeChat to know the latest tungsten price, information and market analysis.