Rare earth market quotation in China: terbium oxide, praseodymium neodymium oxide and praseodymium neodymium metal prices declined slightly at the beginning of the week. Under the mutual influence of negative and positive factors, the atmosphere of negotiation between buyers and sellers was slightly stalemate, so the transaction was less than expected and the price of products was weak.
According to Chinatungsten Online, the positive factors include the limited production capacity release of domestic rare earth smelting and separation enterprises, the import of mines in Myanmar is blocked, the gradual resumption of production by industrial enterprises in the epidemic areas such as Shanghai, and the devaluation of the RMB will be beneficial to the rare earth export market. After the holiday, rare earth prices fluctuated and rose, which to a large extent increased the fear of heights among downstream users. In addition, the global economy has not yet fully stabilized, and rare earth prices have declined rationally.
In terms of news: In the first four months of 2022, the total tax revenue of major industries in Changting County, Longyan, Fujian Province has accumulated 196.21 million yuan, of which the rare earth industry has accumulated a total of -27.71 million yuan (considering the value-added tax credit and refund conditions), which is higher than that of the rare earth industry. In the same period last year, it decreased by 48.22 million yuan, a decrease of 235.1%.
Prices of rare earth products on May 23, 2022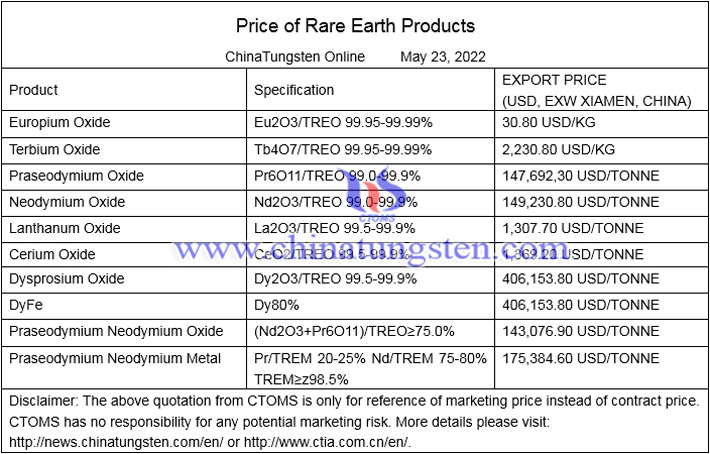 Picture of europium oxide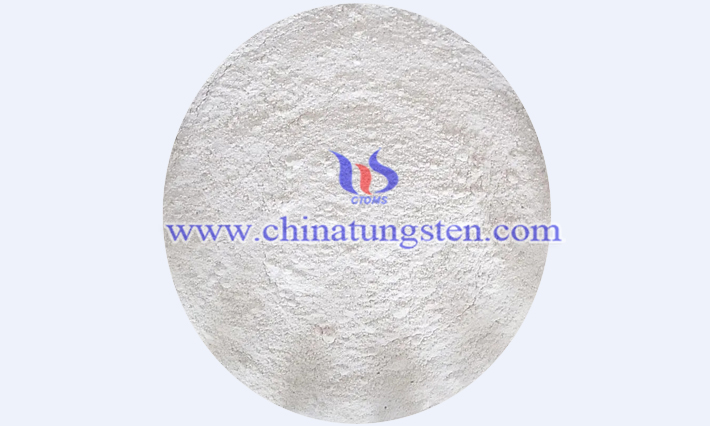 Follow our WeChat to know the latest tungsten price, information and market analysis.