American West Metals Limited has discovered additional copper, zinc, and molybdenum in two holes at its West Desert project in Utah. The Company considers the latest phase of its drilling campaign to be significant, highlighting the quality and scale of its operations. The first drill hole was designed to extend the mineralized footprint of the porphyry skarn further east and was designed to build on previous work that produced a series of encouraging results, including a 13.4 metre section at 2.7% copper.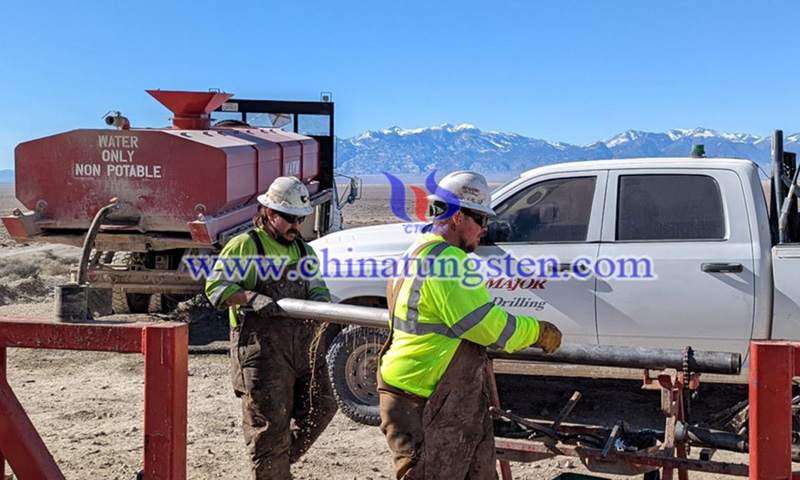 The drill hole was drilled at an angular depth of 754.8 meters, and multiple zones of copper sulfide mineralization were identified over 400 meters. Includes 25 metres of strong to semi-strong copper and zinc sulphides from 420 metres, 45 metres of strong zinc and copper sulphides from 572 metres and an uninterrupted 137 metre section of molybdenum-rich mineralization from 618 metres.
The purpose of the second hole was to evaluate the continuity of a pair of high grade zones in the operation and intersected a total of 230 meters of zinc and copper mineralization that was visually recorded in several areas.
Results from the second hole included 45 meters of strong sulphide from 180 meters and 54 meters of strong zinc, copper and potentially gold from 294 meters. The interrogation also included 15 meters of strong zinc and copper sulphides from 350 meters and three semi-massive zinc sulphide zones in a carbonate replacement deposit from 661 meters.
After concluding its latest pair of holes, American West said it has started surveying on its next exploration target approximately 300 meters from the West Desert deposit. The target is toward a strongly magnetic anomaly that may point to additional magnetite sillimanite mineralization, the most common host of zinc and copper at the West Desert.
The company says there has never been any real exploration in the area. The company's West Desert project is located in the Sevier orogenic belt, which also includes the Tintic property 160 kilometers southwest of Salt Lake City, Utah. West Desert has more than 300 acres of private land, 336 unpatented mineral claims, and a state mineral lease totaling nearly 32 square kilometers.
The deposit at American West Metals' West Desert project has a historical resource of over 59 million tonnes, including a high-grade core of 16.5 million tonnes grading 6.3% zinc, 0.3% copper and 33 g/t indium.
American West Metals Limited is a new Australian company focused on growth through the discovery and development of major base metal mineral deposits in Tier 1 jurisdictions of North America.