Analysis of latest tungsten market from Chinatungsten Online
China's domestic tungsten price remains stable greatly affected by the continued weakness in the demand side. With the approaching of May Day holiday, market transactions are expected to be low.
The spread of the epidemic since late March has intensified the pressure on the supply chain and logistics. Sales of the downstream automobile and other manufacturing industries have shrunk, resulting in a weakening of the consumption of tungsten products such as cemented carbide. The risk aversion in the tungsten market has heated up, and the industry's firm operation plan is not active. Some traders have increased their intention to make profits and cash out, while some manufacturers suspended quoting, waiting for further news from the market.
It is worth noting that many overseas media and research institutions believe that China's "dynamic clearing" of the epidemic prevention and control policy has disrupted the global tungsten supply chain, as China provides more than 80% of the world's tungsten production capacity. At the same time, the conflict between Russia and Ukraine has not only impacted the global supply chain and related trade markets, but also increased people's attention to strategic mineral resources such as tungsten and rare earths, according to Chinatungsten Online research. These media and institutions believe that the global tungsten price will be driven, and tungsten suppliers outside China will usher in development opportunities, such as Masan High-Tech Materials in Vietnam, and Almonte, which owns the Sangdong tungsten mine in South Korea Company (Almonty Industries).
Prices of tungsten products on April 29, 2022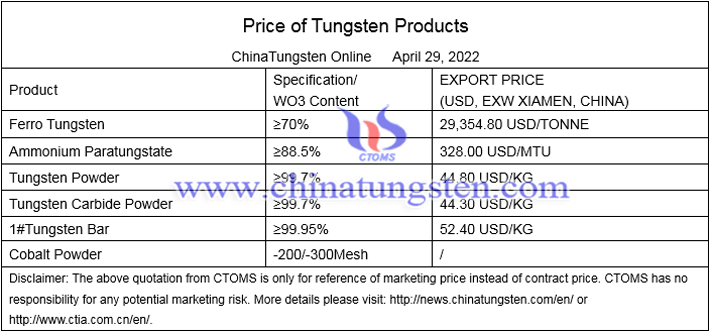 Picture of tungsten disc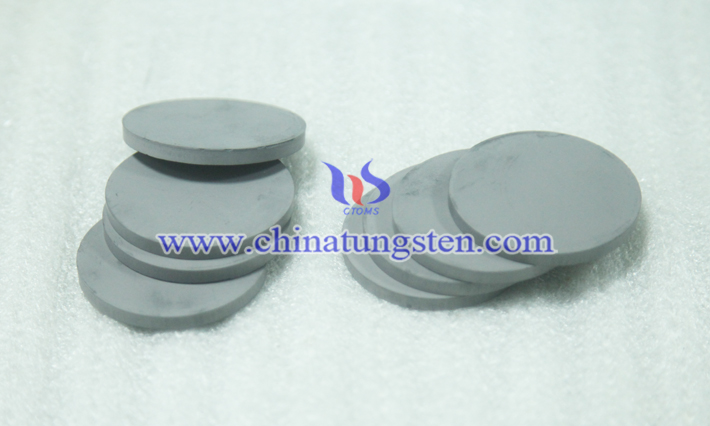 Follow our WeChat to know the latest tungsten price, information and market analysis.