Details

Category: Tungsten's News
Published on

Tuesday, 18 January 2022 22:48
Sinomine Rare Metals Resources has provided $3 million to Power Metals Corp., a rare minerals exploration company in northeastern Ontario, through a financing agreement to develop rare earths, lithium, and other minerals. Sinomine Rare Metals Resources will hold a 5.7% interest in the Vancouver and Arizona-based junior miner.
In a press release issued by Power Metals on December 21, 2021, Sinomine was credited as their partner in developing the Case Lake project, located 80 kilometers east of Cochrane, near the border of Ontario and Quebec.
The 9,500-hectare property is still in the exploration phase. Power Metals Corp. has also signed an agreement to negotiate an offtake agreement with Sino Mining Rare Metal Resources for all lithium, cesium, and tantalum produced by the former at Case Lake.
Offtake agreements are agreed between a mining company and a buyer. They are typically negotiated after the mine feasibility study is completed and before the mine is constructed. Power Metals said in a Jan. 10 press release that it is applying to the provincial government for a permit to resume drilling at Case Lake.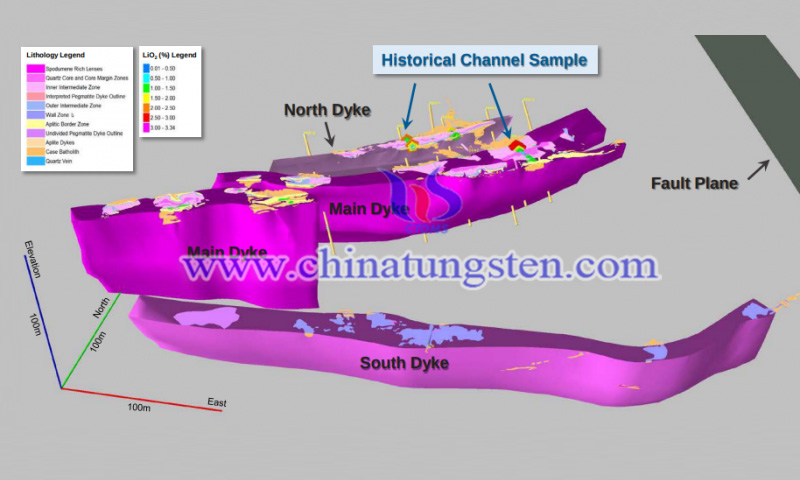 The company's Chairman Johnathan More said they have drilled more than 13,000 meters on the project and next plan to drill 20,000 meters to follow up on the new cesium discovery at the surface. The company believes it has a rare "triple element" of high-grade cesium, lithium, and tantalum mineralization at the surface ". There are only three cesium mines in the world: Australia, Zimbabwe, and the Tanco mine in Manitoba. The latter is owned by Sinomine.
Listed on the Shenzhen Stock Exchange market in China, Sinomine is designed to secure and invest in cesium, and rubidium resources, known as light rare earths, around the world. It owns two operating copper mines in Africa. The companies signed a letter of intent in September 2020 to finance and develop Power Metals' three mines in northern Ontario.
In addition to Case Lake, Power Metals owns the Paterson Lake project north of Kenora and the Gullwing-Tot Lakes project northeast of Dryden. Lithium, cesium, and tantalum are on Canada's list of 31 key minerals considered critical for aerospace, defense, telecommunications, computers, and some clean technologies such as solar panels and electric vehicle batteries.
In a December press release, Sinomine Rare Metals Resources said, "Sinomine is one of the world's largest producers of rare and light minerals, and the collaboration on the Case Lake project will bring significant value."
In 2019, Beijing-based Sino Mining Rare Metal Resources acquired the historic TANCO mine in Manitoba, providing the two companies with well-located processing facilities for lithium, cesium, and tantalum for their newly formed partnership.
Power Metals Corp is one of Canada's premier mining companies with a mandate to explore and develop its Cesium, Lithium, and Tantalum assets in Canada. Wang Pingwei, Chairman and CEO of Sino Mining Rare Metals Resources, described Power Metals as "a promising mining company with great potential in Li, and rare metal resources. Our two parties will work closely together to achieve win-win results and ultimately make a major breakthrough in the rare and light minerals sector."