Analysis of latest tungsten market from Chinatungsten Online
The ferro tungsten and ammonium paratungstate (APT) prices in China remain firm in the week began on Monday February 22, 2021 with the support of high production costs and the rise in other commodity metal prices.
The industry has high expectations for the control for the spread of Covid-19 in 2021 and the recovery of the economy and downstream manufacturing. The tungsten concentrate market maintains good trading atmosphere with offers rising to $14,761.9/ton. Recently, insiders are concerned about total mining control index of tungsten ore in 2021.
The APT and tungsten powder markets are caught in wait-and-see atmosphere. Downstream alloy companies raised their offers passively with the pressure of high raw material prices, but the demand side still needs to be improved. The overall transaction volume lags behind.
China's Zhangyuan Tungsten released its new offers for the second half of February: black tungsten concentrate (WO3≥55%) was quoted at $14,444.4 per ton, up $158.7 per tone from early February; scheelite concentrate (WO3≥55%) was quoted at $14,206.3 per ton, up $158.7 per ton; APT was quoted at $249.3 per mtu, up $3.6 per mtu compared with the first half of this month.
In addition, due to the continuous increase in the prices of cemented carbide raw materials, the company's production costs have increased significantly. Zhangyuan Tungsten's cemented carbide products will be implemented at the new price from February 22, 2021.
Prices of tungsten products on February 23, 2021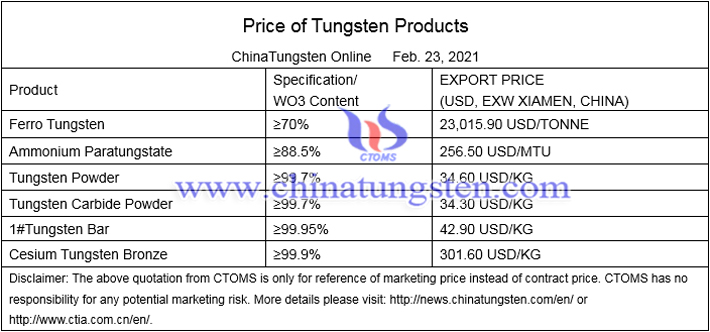 Picture of tungsten trioxide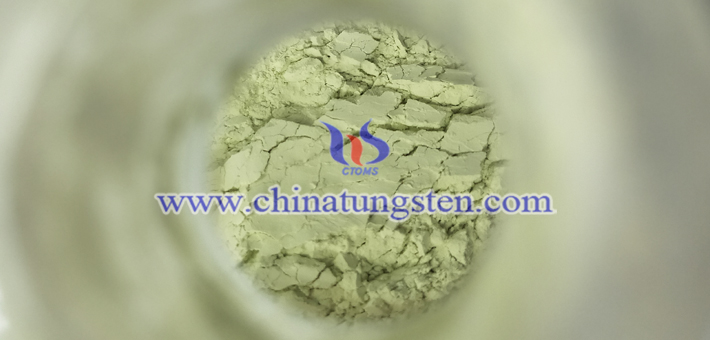 Follow our WeChat to know the latest tungsten price, information and market analysis.