Details

Category: Tungsten's News
Published on

Saturday, 21 November 2020 23:47
European Commission initiated the Critical raw materials (CRMs) of EU in 2010, the first list of CRMs listed 14 types of rare earth metals, platinum group metals, tungsten, antimony, gallium, germanium, beryllium, cobalt, magnesium, niobium, tantalum, indium, fluorite, and graphite. Significant minerals are identified as critical raw materials. Among them, rare earth metals include 17 metal elements, and platinum group metals include 6 metals, which are equivalent to 35 elements or minerals.
The second list of CRMs was in 2014, a first revised list of 20 CRMs was published in the communication on the list of critical raw materials in 2014. The third list of CRMs was in 2017, the third list of 27 CRMs was published in the communication on the list of critical raw materials in 2017, based on a refined methodology. The fourth list of CRMs was in 2020, a fourth list of 30 CRMs was published in the communication on critical raw materials.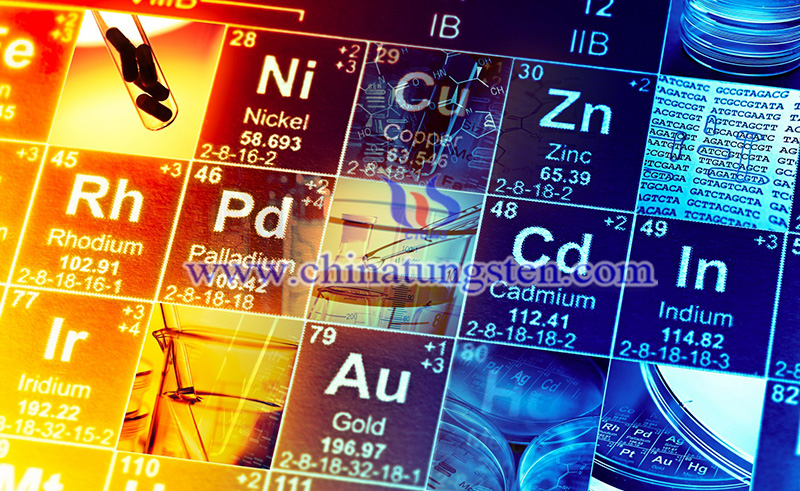 The EU list of key minerals is updated every 3 years, from 14 in 2011 to 20 in 2014, and then to 26 in 2017. The list of key minerals will be updated in September 2020 and expanded to 30.
In September 2020, the Commission presented this foresight report. Specifically, it estimates material needs for growing technologies such as clean energy technologies, electric mobility and digital technologies based on the EU's 2050 climate-neutrality scenarios and other forecasts. It provides an outlook to 2030 and 2050 of material demand for these sectors and identifies supply risks and bottlenecks at different levels of the supply chains.
Including rare earth and tungsten, European Raw Materials Alliance - The 2020 Communication on Critical Raw Materials announces the launch of an industrial alliance dedicated to securing a sustainable supply of raw materials in Europe. By bringing together all relevant stakeholders along strategic value chains and industrial ecosystems, the alliance will initially focus on the most pressing needs, namely to increase EU resilience in the rare earth elements and permanent magnet value chains. This is vital to key industrial ecosystems, such as automotive, renewable energy, defense and aerospace.
Securing a sustainable supply of raw materials is a key priority. Raw materials, such as metals and minerals or forest-based materials, have become increasingly important to the economy, growth, and competitiveness. More than 30 million jobs in the EU and many key economic sectors such as automotive, aerospace, and renewable energy are dependent on a sustainable supply of raw materials. Raw materials are particularly crucial for the development of modern environmentally friendly technologies and a strong European industrial base. Without them, there wouldn't be any smartphones, laptops, or cars.
Raw materials such as tungsten and rare earth are crucial to Europe's economy. They form a strong industrial base, producing a broad range of goods and applications used in everyday life and modern technologies. Reliable and unhindered access to certain raw materials is a growing concern within the EU and across the globe. To address this challenge, the European Commission has created a list of CRMs that is subject to a regular review and update. CRMs combine raw materials of high importance to the economy and the high risk associated with their supply.