Details

Category: Tungsten's News
Published on

Tuesday, 17 November 2020 16:08
Molybdenum market quotation in China: the ferro molybdenum, molybdenum oxide and molybdenum powder prices rise slightly due to boosted market confidence. Sellers have strong rised mentality under good trading activity and insiders have good expectation for the outlook.
Firstly, the demand in the international market has increased and international molybdenum price also has risen slightly. This has greatly supported the increase in confidence in the domestic molybdenum market. Traders have basically maintained firm quotations. The current molybdenum concentrate price is about 1,430 yuan per ton; secondly, although the number of steel mills entering the market for bidding has decreased, the bidding price has increased compared to before, which is one of the reasons why the willingness of intermediate smelters to make profit reduction.
China's stainless steel crude steel output from January to September 2020 was 21,973,500 tons, a decrease of about 2.30% compared to that, according to data from the Stainless Steel Branch of the China Special Steel Enterprise Association. From January to September 2020, China imported 1.1379 million tons of stainless steel, a year-on-year increase of 28.57%; exports of stainless steel was 2.4047 million tons, a year-on-year decrease of 11.17%. From January to September 2020, China's apparent consumption of stainless steel was 18.533 million tons, a year-on-year increase of 0.01%.
Prices of molybdenum products on November 16, 2020

Picture of molybdenum crucible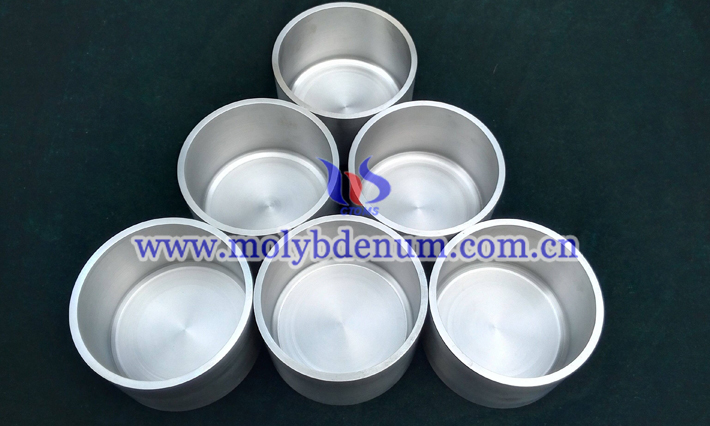 Follow our WeChat to know the latest molybdenum price, information and market analysis.