Details

Category: Tungsten's News
Published on

Friday, 13 November 2020 17:16
Rare earth market quotation in China: terbium oxide and dysprosium oxide prices rise slightly while neodymium oxide price keeps table on November 12, 2020. As buyers are not very resistant to high-price resources, market trading increases at present.
First, against the backdrop of positive development expectations for industries such as new energy vehicles, new and old infrastructure, 5G mobile phones, and military industry and national defense, market confidence has increased compared to before, and suppliers are less willing to sell at low prices; second, affected by environmental protection efforts, some smelting factories release less production capacity, leading to a shortage of mainstream products in the spot market. As a result, market prices increase; third, downstream magnetic material companies and rare earth separation manufacturers have become more active in entering the market at the end of the year to ensure that normal production operations can be maintained before the year.
Prices of rare earth products on November 12, 2020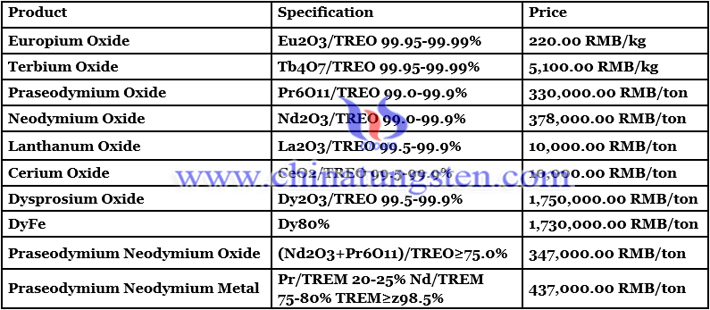 Picture of neodymium oxide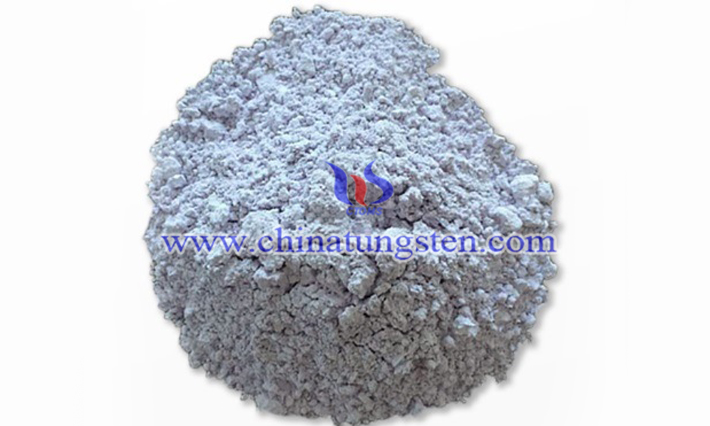 Follow our WeChat to know the latest tungsten price, information and market analysis.