Details

Category: Tungsten's News
Published on

Thursday, 29 October 2020 18:17
Rare earth market quotation in China: terbium oxide, neodymium oxide, dysprosium oxide prices edge higher on October 28, 2020 under many uncertainties around the world.
In the light rare earth market, the fundamentals of supply and demand are good. Although the sentiment of the downstream magnetic material companies is not very high, with the support of some metal factories' strong replenishment willingness, many holders have increased their reluctance to sell and price. The current price of neodymium metal is about 353,000 yuan/ton, and the price of metal praseodymium is about 320,000 yuan/ton.
The medium and heavy rare earth market has prices but no sales. The lower enthusiasm of the downstream rare earth separation plants to enter the market is the main reason for the lack of confidence in many holders and the difficulty in raising quotations. In the traditional peak season of consumption and environmental protection policies may be more favorable. Under the influence of factors, the quotations of rare earth smelting companies have generally remained firm.
In terms of news: From January to September 2020, industrial enterprises above designated size realized profits of 4366.50 billion yuan, a decrease of 2.4% from the same period last year, and the rate of decline narrowed by 2.0 percentage points from January to August. Among them, profit in the third quarter increased by 15.9%, an increase of 11.1 percentage points faster than in the second quarter.
Prices of rare earth products on October 28, 2020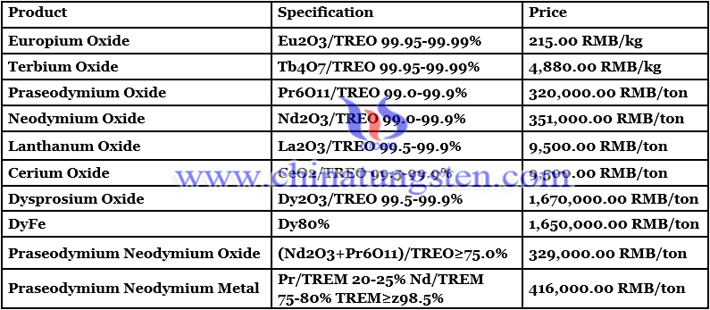 Picture of lanthanum oxide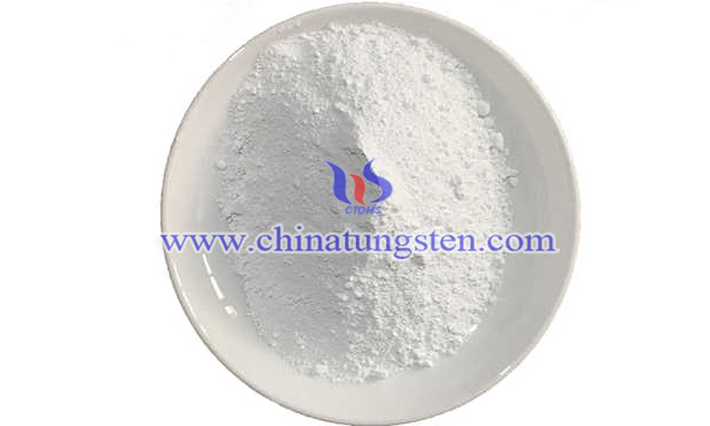 Follow our WeChat to know the latest tungsten price, information and market analysis.