Details

Category: Tungsten's News
Published on

Monday, 12 October 2020 18:07
Rare earth market quotation in China: europium oxide, cerium oxide and praseodymium oxide prices remain stable as the market is caught in wait-and-see atmosphere with new increased orders concluded.
From the perspective of positive factors, first, the recent performance of the US and A-share markets has been relatively good, and many investors have greatly increased their confidence and investment initiative, which is more conducive to the operation of rare earth market to a certain extent; second, the environmental protection has continued to be carried out strictly, restricting the production capacity of most rare earth smelting companies; third, supported by production costs, even if downstream users are less motivated to receive goods, many suppliers are unwilling to cut too much profit .
From the perspective of negative factors, first, the poor performance of the demand market in the "Golden September is the reason for the extension of the procurement cycle of downstream magnetic materials companies, so prices are difficult to rise; second, the global economic market is still in a relatively depressed state, which is also the main reason for investors' hesitation in operation, and it is difficult for the market to recover recently.
News: the cumulative trading volume of the national futures market from January to September was 4,265.32 million lots, and the cumulative trading volume was 302.80 trillion yuan, an increase of 47.17% and 41.29% year-on-year respectively, according to data released by the China Futures Association.
Prices of rare earth products on October 12, 2020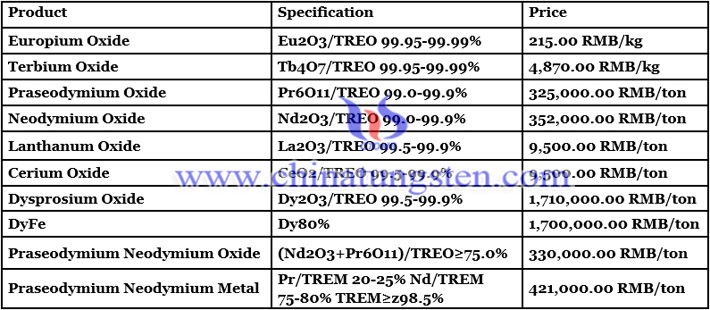 Picture of praseodymium oxide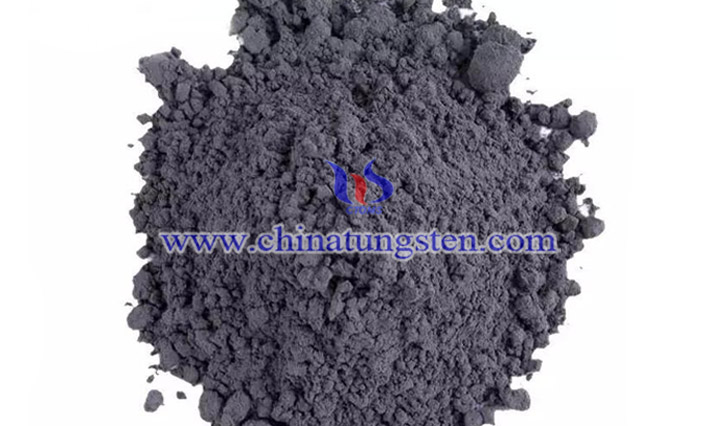 Follow our WeChat to know the latest tungsten price, information and market analysis.