Details

Category: Tungsten's News
Published on

Saturday, 10 October 2020 18:06
Rare earth market quotation in China: neodymium oxide price declines slightly while europium oxide and dysprosium oxide prices remain unchanged on October 10, 2020 on low trading activity after the holiday.
From the supply side, the market is still in a state of oversupply, mainly due to the gradual improvement of the weather and environment, the lower and lower mining difficulty of rare earth smelting enterprises, and the faster release of production capacity, which has increased the buyer's hesitation in transactions.
From the perspective of demand, the first one is that many downstream manufacturing companies have not yet fully resumed normal production after the holiday, so the enthusiasm for purchasing is not high, and the situation of light and heavy rare earths needs to improve; the second is that the overseas epidemic has not seen the end and the geopolitics of various countries still face risk, most foreign magnetic materials companies are unable to maintain normal operations, which makes the export market less active and makes it difficult for product prices to rise.
The sales of new energy vehicles in Europe was 570,700 from January to August 2020, an increase of 79.1% over the same period last year; the cumulative sales of China's new energy vehicles from January to August was 596,000, compared to the same period last year A decrease of 26.4%.
Prices of rare earth products on October 10, 2020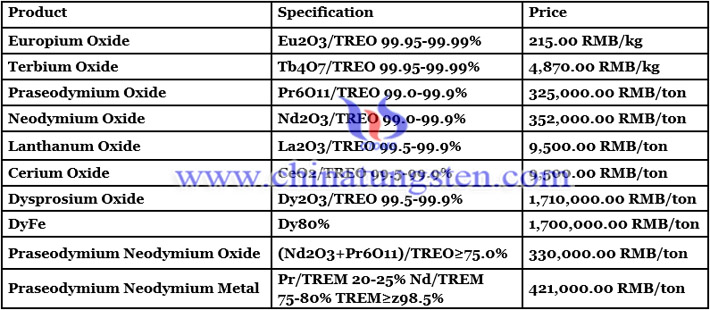 Picture of praseodymium oxide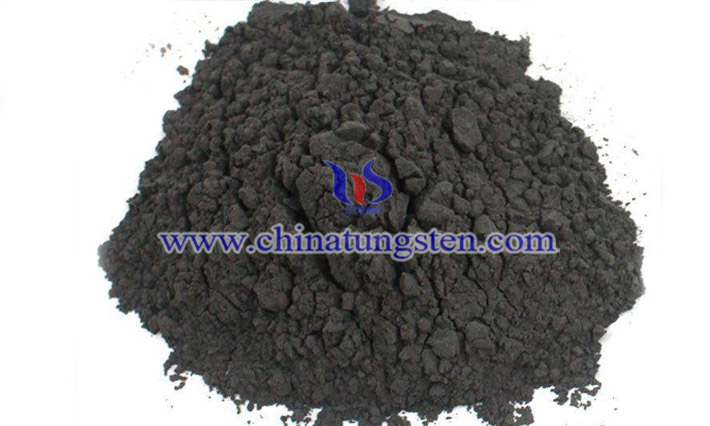 Follow our WeChat to know the latest tungsten price, information and market analysis.