Details

Category: Tungsten's News
Published on

Saturday, 10 October 2020 10:08
China rare earth price maintained stability in the first trading day after an 8-day public holiday in 2020. As traders are not clear about the market trend after the holiday, most of them keep cautious sentiment with low trading activity.
Under the background that the global economy has not yet fully improved and the geopolitics of various countries are still in chaos, the consumption capacity of downstream magnetic materials companies is still insufficient, so the order growth rate is slow. However, due to the traditional consumption season and production costs, mainstream mining companies still maintain strong offer. At present, most industry players are always concerned about changes in the prices of light and heavy rare earths products.
Recently, the China Federation of Logistics and Purchasing (CFLP) announced that the global manufacturing PMI in September was 52.9%, an increase of 0.4 percentage points from the previous month, and remained above 50% for three consecutive months. The manufacturing PMI of Asia and Europe continued to rise slightly, while the PMI of manufacturing in Africa did not change much, and the PMI of manufacturing in the Americas declined slightly. The PMI of manufacturing in all regions remained above 50%, and the global manufacturing continued to recover.
Prices of rare earth products on October 9, 2020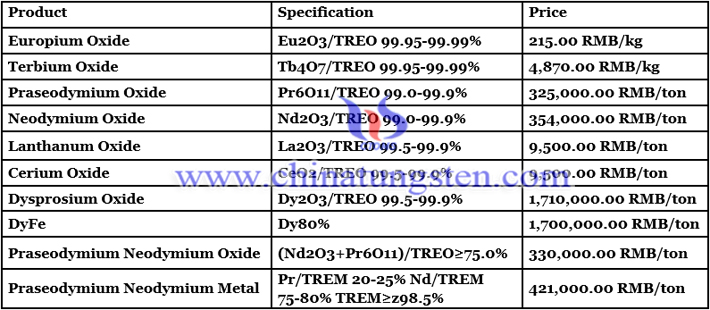 Picture of dysprosium-iron alloy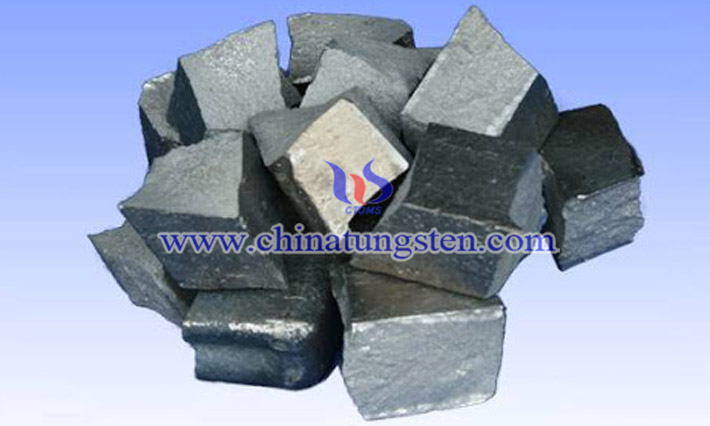 Follow our WeChat to know the latest tungsten price, information and market analysis.