Details

Category: Tungsten's News
Published on

Thursday, 24 September 2020 17:38
Rare earth market quotation in China: the DyFe, terbium oxide and praseodymium neodymium oxide prices continue to drop mainly due to continued weakness in the demand side. The market trading still needs to be improved.
From the perspective of demand, firstly, the outbreak of overseas epidemics and the greater geopolitical risks in various countries are the main reasons that make the export market difficult to recover, so the order growth rate is slow; secondly, consumption ability of downstream procurement fails to meet market expectation in the Golden September, resulting in many upstream businesses to become more pessimistic, and lowered product quotations; thirdly, the Mid-Autumn Festival and National Day holiday is approaching, and many magnetic materials companies have completed their procurement plans for the end of October and early November in advance to maintain normal production after the holiday.
From the perspective of supply, firstly, with the gradual improvement of the climate and environment, rare earth smelting companies have less difficulty in mining, and the release of production capacity is greater, so the spot inventory has grown faster; secondly, affected by the epidemic and health incidents, the liquidity of import market is relatively poor, which has a certain positive effect on market confidence; thirdly, with the increasing festival atmosphere, a few manufacturers have gradually slowed down the pace of production to ease the imbalance of supply and demand problem.
Prices of rare earth products on September 24, 2020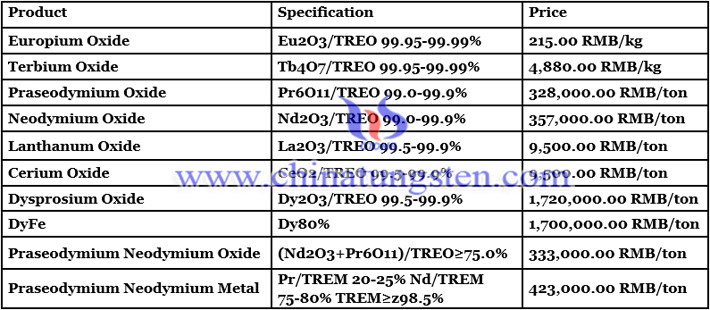 Picture of neodymium oxide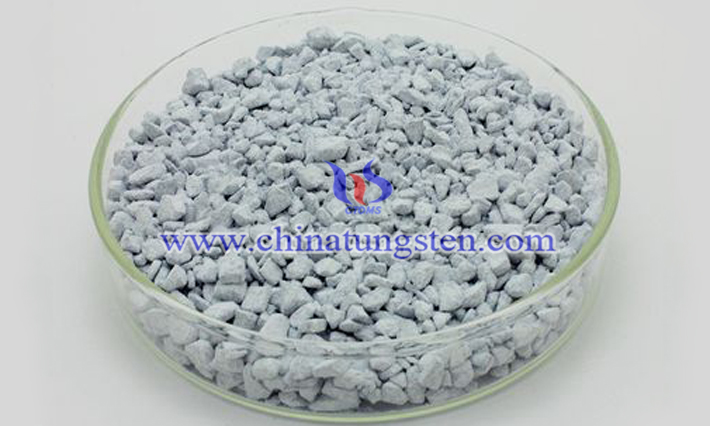 Follow our WeChat to know the latest tungsten price, information and market analysis.