Details

Category: Tungsten's News
Published on

Monday, 21 September 2020 18:13
China rare earth price was in the downward trend in the week ended on Friday September 18, 2020 under the influence of weak demand and strong festive atmosphere.
In the light rare earth market, under the general situation of the development of new energy vehicles, electronics and digital markets, many downstream magnetic materials companies are not very enthusiastic about receiving goods. In addition, the Mid-Autumn Festival and National Day are approaching, and the market's wait-and-see sentiment is even stronger. At the same time, under the pressure of capital shortage, holders should keep their prices as rational as possible. The current price of praseodymium and neodymium oxide is around 336,000 yuan/ton. The price of neodymium metal is below 425,000 yuan/ton.
In the medium and heavy rare earth market, the fundamentals and trading conditions have not changed significantly. Under the situation that the purchase and storage plan still exists, the import volume of Myanmar is limited, and the tax rate of medium and heavy rare earth resources is gradually exhausted, the rare earth separation plant stocks up quickly. The slowdown, reasonable control of positions, and slight drop in the listed price of Southern Rare Earth this week is also the reason for the decline in market confidence. However, due to the support of raw material prices, suppliers are not willing to cut profit.
Prices of rare earth products on September 18, 2020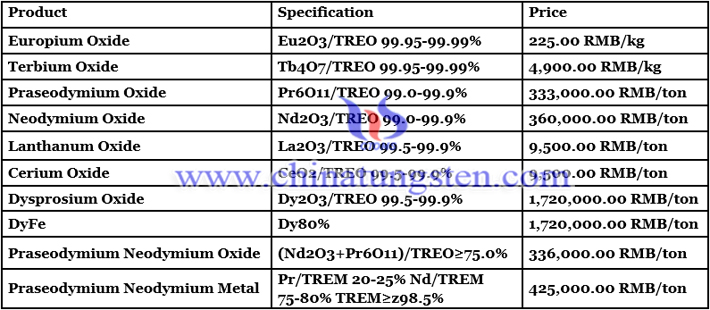 Picture of lanthanum oxide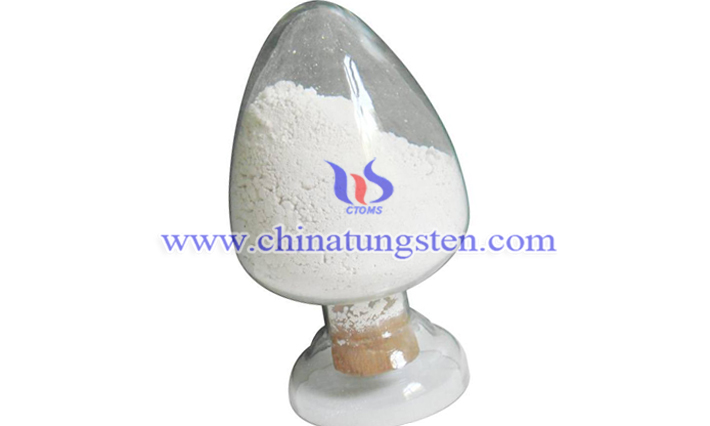 Follow our WeChat to know the latest tungsten price, information and market analysis.