Details

Category: Tungsten's News
Published on

Friday, 11 September 2020 17:13
China rare earth price was in the downward trend in the week ended on Friday September 11, 2020. Both the supply and demand sides were facing greater pressure, which made it difficult to reach an agreement in the negotiations.
In the light rare earth market, the prices of mainstream products have declined significantly. In the early stage, due to the small inventory of neodymium ans praseodymium products, the strong purchasing and storage expectations, and the high purchasing power of downstream magnetic materials companies, the market price has been rising all the way. The impact of the flood season has gradually decreased, the release of rare earth smelting enterprises' production capacity has increased, coupled with the large amount of international imports, resulting in a slightly sufficient supply of neodymium and praseodymium products. In order to receive more orders, holders rationally adjust prices.
In the medium and heavy rare earth market, the fundamentals have not changed significantly, and the downstream rare earth separation plants are difficult to reduce prices. Therefore, rigid demand is basically maintained and inventories are reasonably controlled. Although the state reserve signal is still there and Myanmar imports are limited, etc. The positive factors have been exhausted, but due to cost support, some holders are still willing to maintain firm quotations.
Prices of rare earth products on September 11, 2020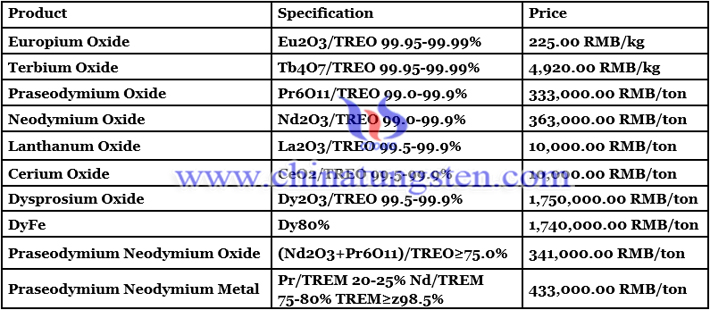 Picture of praseodymium and neodymium metal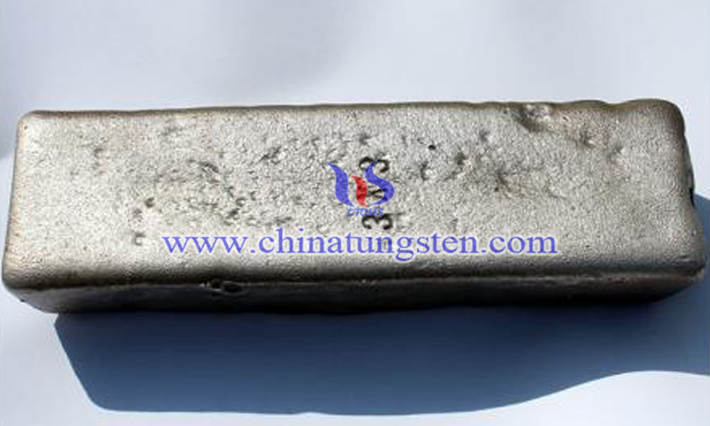 Follow our WeChat to know the latest tungsten price, information and market analysis.