Details

Category: Tungsten's News
Published on

Friday, 11 September 2020 14:01
Rare earth market quotation in China: terbium oxide, dysprosium oxide and praseodymium neodymium metal prices continue to decline affected by many uncertainties in the market.
Firstly, the overseas epidemic is still spreading, causing some foreign companies to fail to resume normal production and the overall demand is small. Therefore, the circulation of the rare earth export market has declined compared with before the epidemic, and many downstream magnetic materials companies have basically completed their September purchasing plan ahead of schedule, so orders are rarely concluded recently.
Secondly, the global economic environment is relatively sluggish, which is also one of the reasons why consumers hesitate to enter the market. Although the trading activity of the new energy market has increased, it is still difficult to offset the damage caused by the geopolitical risks of various countries to investors. Thirdly, the listed prices of Southern and Northern Rare Earths have declined slightly, which has caused a certain impact on the market. However, supported by the prices of raw materials, suppliers are generally more willing to support the market.
Prices of rare earth products on September 10, 2020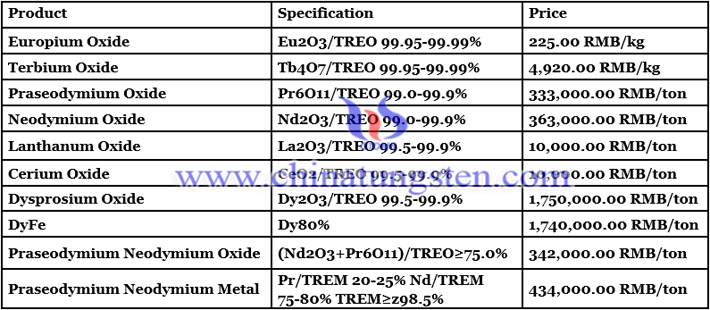 Picture of praseodymium and neodymium metal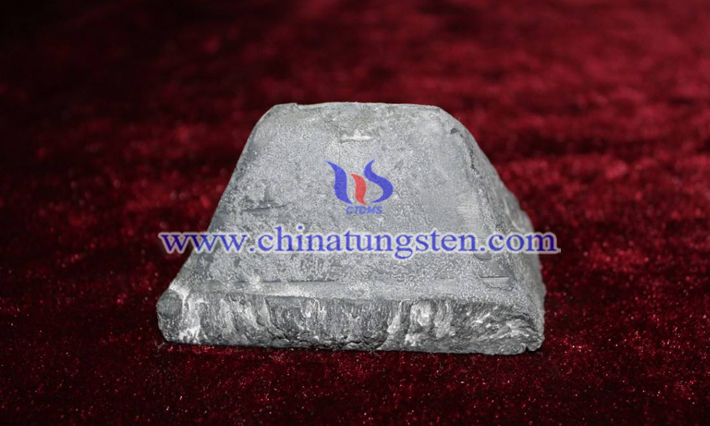 Follow our WeChat to know the latest tungsten price, information and market analysis.