Details

Category: Tungsten's News
Published on

Wednesday, 09 September 2020 11:39
Rare earth market quotation in China: praseodymium oxide and dysprosium oxide prices decline while praseodymium and neodymium metal price keeps stable on Sep. 9, 2020. Supported by stable production costs, suppliers keep rational in quoting to avoid risks of price version.
In the light rare earth market, the fundamentals have not changed significantly for the time being. Due to the limited support from global manufacturing industry, most consumers require lowering prices and a strong wait-and-see mood. This has led to mixed mentalities of holders: some are willing to slightly lower prices; some still maintain firm quotations and will not be shipped temporarily, so the liquidity on the market is low.
The medium and heavy rare earth market features high price but no sales, because the favorable factors are basically exhausted, the demand for downstream rare earth separation plants is difficult to find improvements, with rigid demand procurement as the main focus. At present, the industry is focusing on the implementation of purchasing and storage and Myanmar's import volume.
In August, over 60% of the prices of 33 industrial products monitored by the Baotou Bureau of Industry and Information Technology showed an upward trend. Among them, half of prices of rare earth products showed an upward trend compared to the previous month. The average price of rare earth carbonate was 21,250 yuan/ton, an increase of 250 yuan/ton or 1.2% month-on-month, and a year-on-year decrease of 2250 yuan/ton, a decrease of 9.6%; the average price of cerium oxide was 10250 yuan/ton, a month-on-month decrease of 500 yuan/ton. The average price of praseodymium neodymium metal was 427,000 yuan/ton, which was an increase of 56,000 yuan/ton, or 14.9%, which was a year-on-year increase of 39,000 yuan/ton, which was a decrease of 16.3%. 10.1%.
Prices of rare earth products on September 9, 2020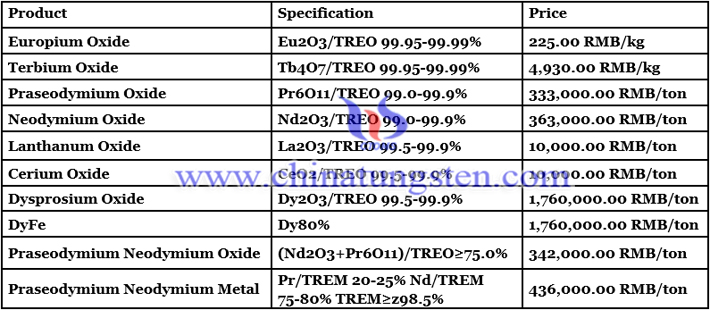 Picture of praseodymium and neodymium metal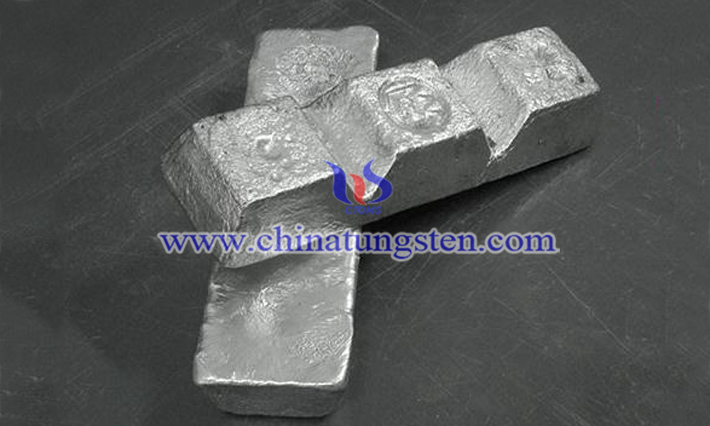 Follow our WeChat to know the latest tungsten price, information and market analysis.