Details

Category: Tungsten's News
Published on

Sunday, 02 August 2020 21:24
It is estimated that the global lithium supply and demand will reach 800,000 tons by 2025, forming the second wave of shortages. In the future, in lithium industry, Qinghai would invest in the lithium mines and lithium salt projects, closely follow the development trend of new technologies, and pay attention to safety production and environmental protection, to ensure the sustainable development of enterprises, and improve product quality.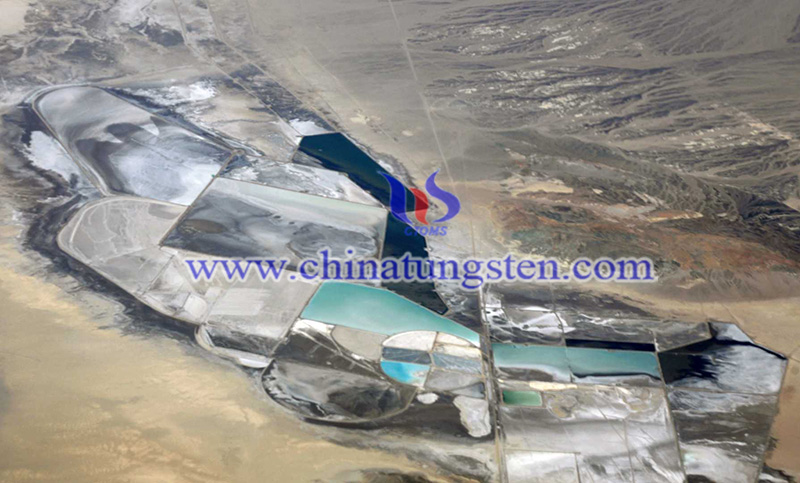 China produces only around 2000 MT of Lithium per year while being the world's biggest Lithium consumer, the country is focusing on lithium industry development. China has abundant lithium resources with reserves among the highest in the world. The resources mainly include spodumene, lepidolite, and salt lake lithium, 80% of which are salt lake brine.
Salt lake lithium is mainly located in salt lakes of Qinghai and Tibet, among which those conduct brine extraction of lithium include Zhabuye salt lake, East Taigener salt lake, and West Taigener salt lake, spodumene is mainly located in Ganzi Tibetan Autonomous Prefecture and Aba Tibetan Autonomous Prefecture; lepidolite, mainly located in Yichun city of Jiangxi province, has been in a stage of resource development and application.
Qinghai is an important green energy strategic base of the country. It holds a unique salt lake lithium resource. The proven lithium resource reserves in the province account for about 80% of our country's reserves. After years of exploration and development, preliminary construction of lithium carbonate cathode and anode materials from salt lake resources - lithium battery components - a relatively complete industrial system has been completed. The prototype of a lithium battery industry of 100 billion yuan is taking shape.
The lithium industry has become a new pole of Qinghai's strategic emerging industries and has become the province's green, low-carbon, and circular business card for development.