Rare earth market quotation in China: praseodymium neodymium oxide price declined from 296,000.00 RMB/ton to 295,000.00 RMB/ton, praseodymium neodymium metal price declined from 375,000.00 RMB/ton to 374,000.00 RMB/ton.
In the light rare earth market, the prices of mainstream products have dropped slightly. Since most companies have completed short-term procurement plans in advance in the middle of the month, there are not many users who have recently entered the market for inquiries and purchases, resulting in lower quotations of holders. In the medium and heavy rare earth market, the overall operation is stable. The downstream magnetic material companies have a general buying sentiment. However, traders have strong confidence in quotation. This is mainly due to the relatively small import volume, and the recent high temperature, flood season and environmental protection.
Prices of rare earth products on July 23, 2020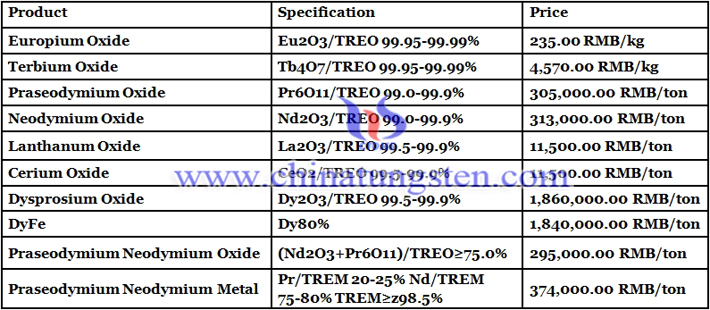 Picture of praseodymium oxide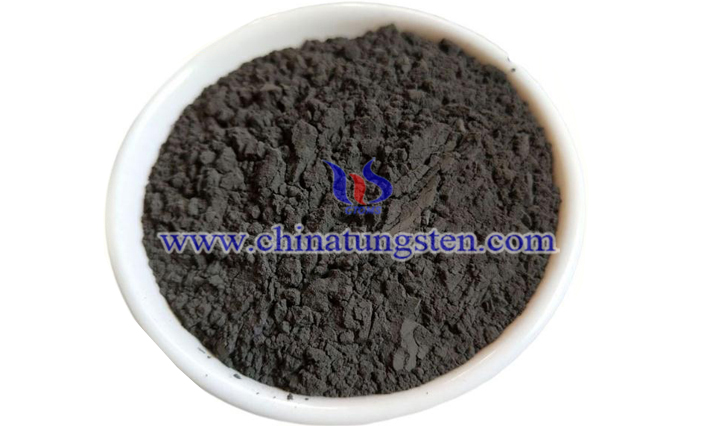 Follow our WeChat to know the latest tungsten price, information and market analysis.