Details

Category: Tungsten's News
Published on

Tuesday, 24 March 2020 18:10
The latest of terbium oxide, neodymium oxide and dysprosium oxide prices in China decline slightly on March 24, 2020 when sellers are willing to sell products, low-price resources increases and demand continue to be weak.
In the light rare earth market, the fundamentals are not optimistic. Due to the impact of overseas epidemics, most foreign auto OEMs and magnetic materials companies have reduced or even stopped production. Demand for the upstream market has shrunk significantly, and suppliers are pessimistic. In the medium and heavy rare earth market, the overall trading atmosphere is quiet. Due to the low import volume of Myanmar, most products have fewer inventories. In addition, the official announcement of Lynas will suspend production for several weeks, and the supply of raw materials will be tighter. However, the weak consumption of downstream users to the market is continuing to affect market price.
Prices of rare earth products on March 24, 2020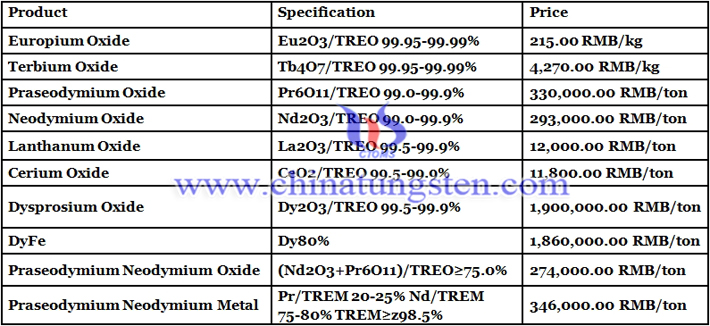 Picture of europium oxide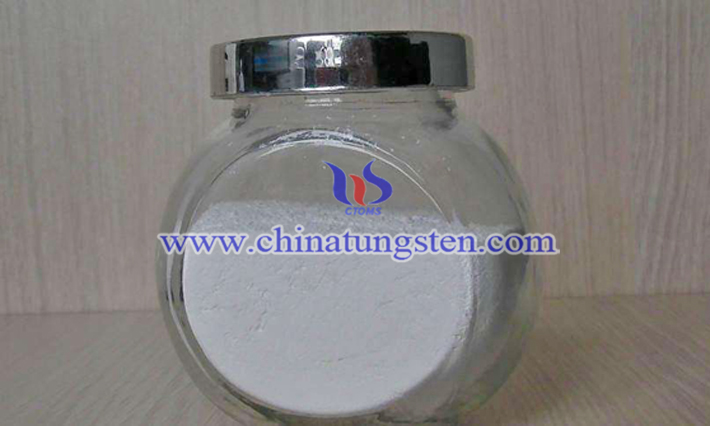 Follow our WeChat to know the latest tungsten price, information and market analysis.