Details

Category: Tungsten's News
Published on

Saturday, 21 March 2020 17:12
Rare earth market quotation in China: prices of dysprosium oxide and praseodymium neodymium oxide climbed slightly while europium oxide price remained unchanged in the week ended on Friday March 20, 2020.
In the light rare earth market, the prices of most products bottomed out, and during the early stage of the epidemic, the operation of northern rare earth smelting enterprises was not significantly affected. The production capacity of light rare earth was released quickly, and the demand for downstream manufacturing was not satisfactory, which caused oversupply, and prices have been falling. However, as market prices have recently approached the cost price, suppliers 'awareness of profitability has generally increased. In addition, the government is actively promoting the development of new energy vehicles, wind power and other industries. The increase in downstream demand has played a promoting role, so product prices are firm.
In the medium and heavy rare earth market, the overall market has not fluctuated significantly for the time being, and it is still has prices but no sales. Due to the tight supply and slight increase in the price of praseodymium and neodymium, the holders have basically no willingness to reduce prices. The supply of goods is difficult to find, and the price-pressing psychology of magnetic materials companies is too strong, which has led to a low market transactions.
Prices of rare earth products on March 20, 2020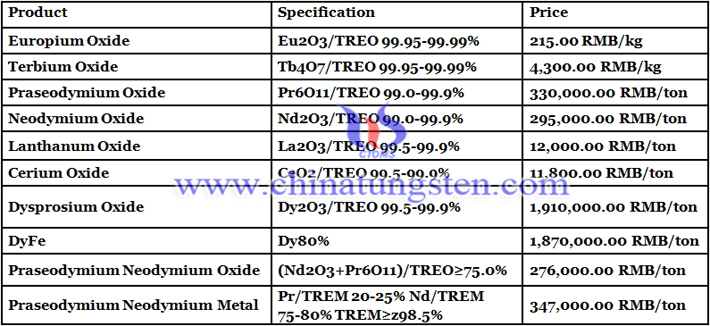 Picture of europium oxide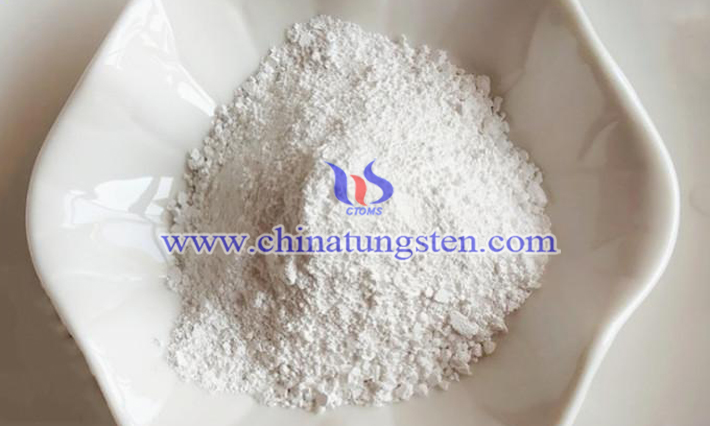 Follow our WeChat to know the latest tungsten price, information and market analysis.