Details

Category: Tungsten's News
Published on

Tuesday, 21 January 2020 18:31
Democratic presidential hopeful Michael Bloomberg unveiled a plan that would require all new vehicles sold in the US to be electric by 2035, which may stimulate the rare earth industry. Rare earth is known as the industrial "gold". It is widely applied in various fields. The demand for rare earth resources required to make batteries continues to rise due to the development of electric vehicles is advanced rapidly.
The plan unveiled on Jan 17 shown that low-income families could also use electric cars, allowing more people to use public transportation, thereby significantly reducing greenhouse gas emissions in transportation. The billionaire and former New York City mayor's proposal looks to slash the US greenhouse gas emissions from the transportation sector as part of a broader plan to cut emissions economy-wide by 50 percent by 2030 if he's elected president. He has been fighting greenhouse gas emissions for a long time, and recently served as a UN Special Envoy for Climate Action.
Other Democratic candidates have also included transportation in their climate plans. Bloomberg will put out a suite of climate plans, the first candidate to release a specific strategy on transportation, which is the largest source of greenhouse gases in the US.
The plan calls for all new cars sold nationwide to be electric by 2035, reducing diesel emissions through electric trucks and electric buses, increasing the popularity of public vehicles, and building high-speed rail.
He also hopes to launch a project called "Clean Cars for All" for low and moderate-income communities. Provide subsidies to consumers who replace electric vehicles with old vehicles.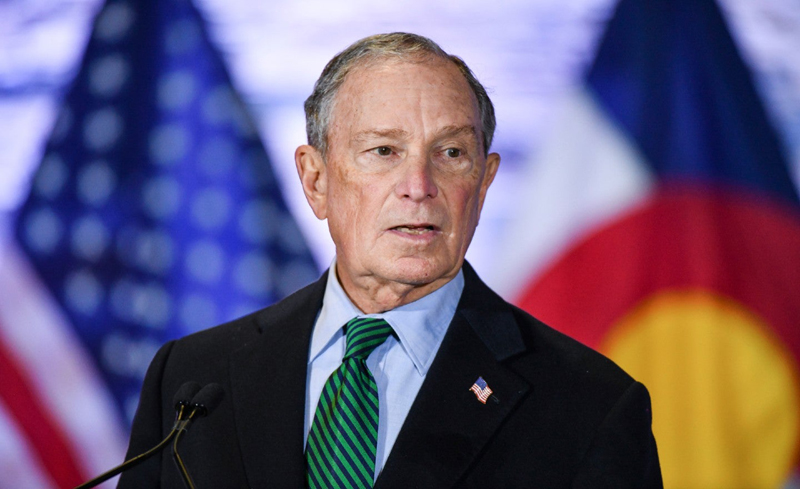 Before the plan was announced, an unnamed campaign assistant said: "We're looking to turn over the polluting stock faster," he said Bloomberg wants to help taxi and ride-hailing projects by 2023. The plan does not specify where the rare earth minerals used in electric vehicles will come from.
If the November vote wins, Bloomberg hopes to reduce climate change in the United States by 50% by 2030. Aside transportation, reducing emissions from the power sector and the building sector is also a major component of its clean economy plan.
This week he came up with a plan to prevent forest fires, in part to win California voters. California is the most populous state in the United States and is one of the 14 states to be held on March 3rd for Super Tuesday.
Like other candidates, Bloomberg hopes to reverse the policies of Republican President Donald Trump, who is currently slashing rules on environmental regulatory rules while increasing fossil fuel production. But because of the complexity of environmental issues, he did not set specific budget figures for his climate plans. His move of electrifying all new cars in the US by 2035 may also boost the development of the rare earth industry, as the metals widely application.