Details

Category: Tungsten's News
Published on

Tuesday, 21 January 2020 18:20
The power supply in Mercedes-Benz Vision AVTR is completely free of rare earth and metals, which envisions a world of organic battery technology made of recyclable material. According to foreign media reports, Mercedes-Benz launched a new concept car-Vision AVTR at CES 2020. This forward-looking car design is inspired by the epic film "Avatar" by James Cameron. To reflect the ecologically good mobility and interaction between passengers and vehicles, this concept car also uses new green materials.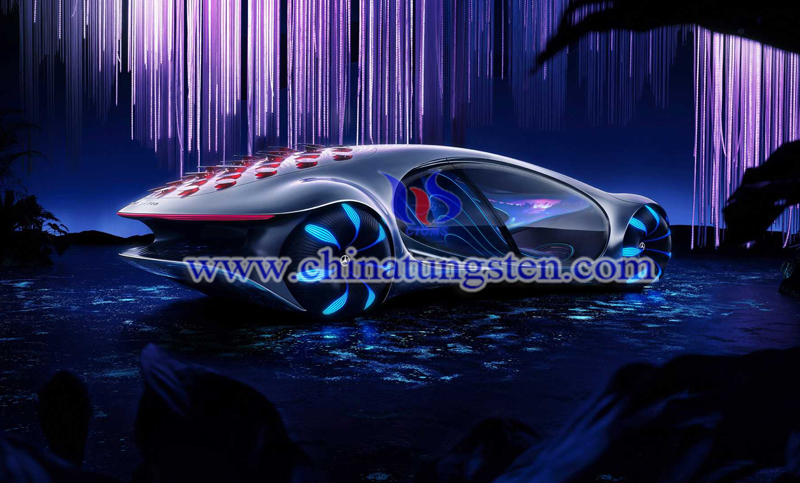 Mercedes says it is the symbiotic relationship in this 2009 science fiction film that inspired its distinctive aesthetic. Behind the car, there are 33 "surface elements" which Mercedes calls multi-directional movement. This is reminiscent of reptile scales, whose wobbles and fluctuations can add gesture communication to the car. Aside of this, Mercedes envisions that they will also help increase energy for electric vehicles.
The battery is stored in a graphene-based organic battery compartment, which means that vision AVTR's power pack will be completely free of rare earth and metal. The materials used are degradable, which alleviates the post-processing problems traditional batteries face in electric vehicles.
Besides, Mercedes also incorporates environmental protection concepts into seats and floors. Among them, the seat uses vegan leather-a microfiber that guarantees environmental sustainability through its production cycle, and the floor uses Karuun wood-a fast-growing, ecologically stable rattan that is produced in Indonesia.
Mercedes-Benz envisions a world of organic battery technology made of recyclable material. The Vision AVTR concept's 110 kilowatt-hour battery pack uses a graphene-based organic cell chemistry, which is completely free of rare earth metals. This is a far-flung, futuristic concept – but Mercedes says the car produces 350 kilowatts and offers an estimated driving range of up to 700 kilometers. It also offers sideways up to 30 degrees in a so-called "crab movement" for maximum mobility.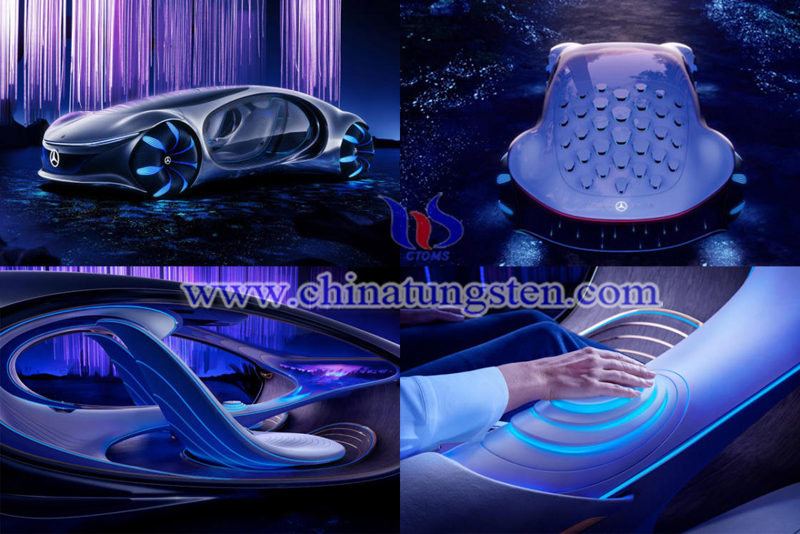 But, will Vision AVTR go into production? Probably not, at least not currently. Of course, consumers can expect Mercedes to use more recycled materials and environmentally friendly finishes in future models. It is reported that Mercedes is one of the many automobile manufacturers exploring graphene battery technology without rare earths and metals. Last year, Mercedes-Benz announced the Ambition 2039 plan. In May, the company said it would build a new carbon-neutral passenger car fleet in the next 20 years and let plug-in hybrid or pure electric vehicles account for more than half of its total car sales by 2030.