Details

Category: Tungsten's News
Published on

Tuesday, 21 January 2020 15:12
The neodymium oxide, europium oxide and praseodymium oxide prices in China continue to maintain stability on Jan. 21, 2020. First, most of the rare earth smelting companies have suspended their operations or entered the state of maintenance with the approaching of Spring Festival, which has tightened the supply of raw materials. Traders have a strong rised mentality and are unwilling to sell at low prices.
Second, the policy has been in a calm state for a long time. There is no good news released for the time being, which makes it difficult to effectively boost terminal demand, the merchants' participation in the market is relatively low. Third, the development of the overall macro trading environment is slightly delayed. The pessimistic attitude of speculators remains unabated, and wait-and-see performance at the end of the year is not as good as expected, and the overall transaction is relatively weak.
Prices of rare earth products on Jan. 21, 2020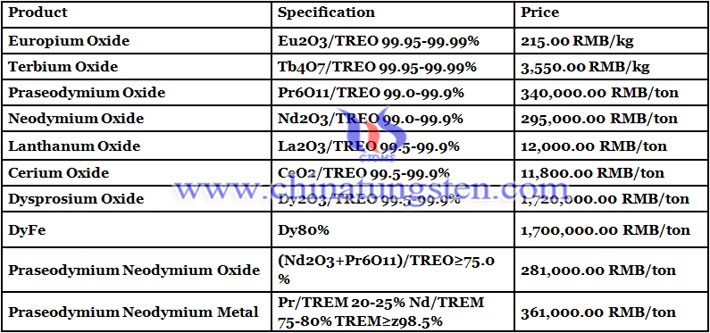 Picture of praseodymium oxide
Follow our WeChat to know the latest tungsten price, information and market analysis.