Details

Category: Tungsten's News
Published on

Wednesday, 08 January 2020 19:08
Global tungsten markets are expected to recover in the second half of 2020 because supply and demand move closer to balance compared with last year, but political instability and trade tensions in major industrial economies could limit tungsten demand growth.
Moderate economic growth in China and the depletion of inventory stocks, coupled with sufficient supply from countries such as Spain, Vietnam and Russia are likely to keep the market in balance in 2020.
The average price last year for ammonium paratungstate (APT) duty unpaid Rotterdam and the Chinese APT export prices dropped by more than 28pc from 2018, according to Argus data.
Chinese domestic prices rose briefly in March on concentrate supply tightness but dropped in the second quarter on a lack of buying interest and an inventory sell-off. By July, prices had fallen to their lowest since February 2017, dropping below most concentrate producers' average production cost of Yn80,000/t ($11,474/t).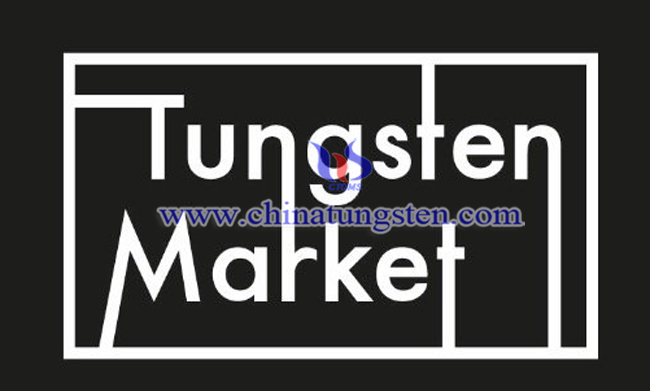 Concentrate producers in December were unwilling to attract sales by cutting prices because of weak profit margins, while downstream buyers operated from stocks or made purchases on prompt demand.
Prices are forecast to hold stable ahead of the lunar new year holiday at the end of January. But market participants continue to fear the impact of geopolitical uncertainty and its effect on global economic development and subsequently on spot demand and prices.
Demand to steady in 2020
Most tungsten-consuming industries, such as automotive, mining and construction, have been impacted by the prolonged trade dispute between the US and China, the introduction of new emissions standards in Europe and the removal of tax breaks in China, among other developments.
Consumers withheld orders and relied on stocks, which confounded expectations for higher demand last year, with producers forced to cut prices to encourage sales.
The IMF estimated global economic growth at 3pc in 2019, rising to 3.4pc in 2020, driven by Asia-Pacific, which could mean an uptick in metal demand. China's GDP growth is expected to slow but to still reach 5.8pc in 2020, while US GDP growth is projected at 2.1pc.
Market eyes China 2020 supply
The international markets will be monitoring production in China, the world's largest producer, closely this year now that the overhang from the bankrupt Fanya Metal Exchange (FME) diminished.
Chinese 2019 concentrate production is likely to surpass 2018 output of 116,271t. But all eyes are likely to be on Chinese production levels in 2020 as the government attempts to implement environmental restrictions, update production quotas and crack down on illegal mining.
Concerns of a global supply glut last year faded after China Molybdenum outbid China Minmetals in an auction to buy 28,336t of FME's APT stocks. China Molybdenum is not expected to release these stocks in the near term at a price lower than the auction price of Yn130,000/t, which offers support for spot prices.
Supply did increase last year, as China produced 114,407t of tungsten concentrate containing 65pc WO3 (tungsten trioxide) in January-October, up by 8.4pc from a year earlier, statistics released by the China non-ferrous metals industry association show.