Details

Category: Tungsten's News
Published on

Thursday, 02 January 2020 18:06
China rare earth prices show a narrow range on the whole in the first trading day of the year 2020. Firstly, due to the lukewarm inquiries from downstream users and the instability of purchasing psychology, market confidence is difficult to boost, coupled with the pressure of capital flow, a few rare earth smelting manufacturers' quotes have been slightly reduced;
Secondly, owing to insufficient stocks of some rare earth products and supported by high production costs of raw materials, suppliers generally have a strong mentality for price, and are unwilling to allow excessive profits.
In November 2019, China's exports of rare earth permanent magnets and magnetized items prepared for permanent magnets totaled 2,891,501 kg, an increase of 9.98% year-on-year, and a decrease of 6.45% month-on-month; the average export price of permanent magnets in November was 46.79USD / kg, a year-on-year decrease of 6.96% and a month-on-month increase of 3.28%. Cumulative to November, the total number of rare earth permanent magnets exported was 31,800 tons in 2019, the cumulative export volume increased by 7.79% compared with 2018, and the total export value decreased by 3.43%, according to customs data.
Prices of rare earth products on Jan. 2, 2020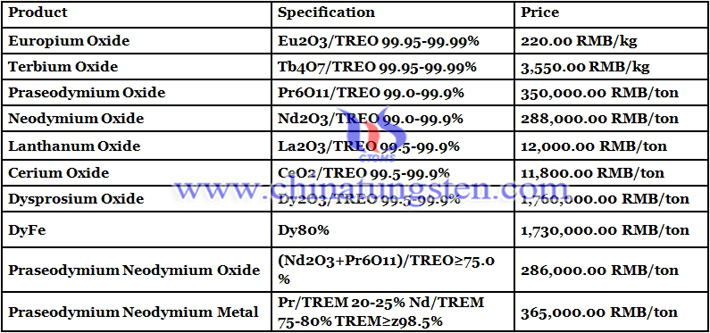 Picture of praseodymium and neodymium metal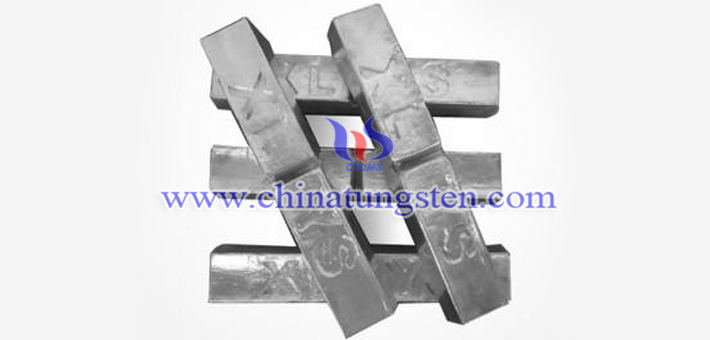 Follow our WeChat to know the latest tungsten price, information and market analysis.