Details

Category: Tungsten's News
Published on

Monday, 04 November 2019 19:09
Rare earth market quotation in China: the latest prices of terbium oxide, lanthanum oxide and dysprosium oxide edged lower in the week began on Monday November 4, 2019 on low trading atmosphere and limited transactions.
In the light rare earth market, the market is still weak. Due to the weak demand, the prices of mainstream products remain low, but affected by the impact of the second indicator, some rare earth smelters are still in production or production suspension. The release of production capacity is limited, and it has certain support for the confidence of the market. In the medium and heavy rare earth market, the price of most products is close to the cost line. Due to various factors such as macroeconomics, market confidence has slightly declined, and quotation of many merchants was slightly reduced, but supported by the cost, the price decline in the future is expected to be small.
Prices of rare earth products on Nov. 4, 2019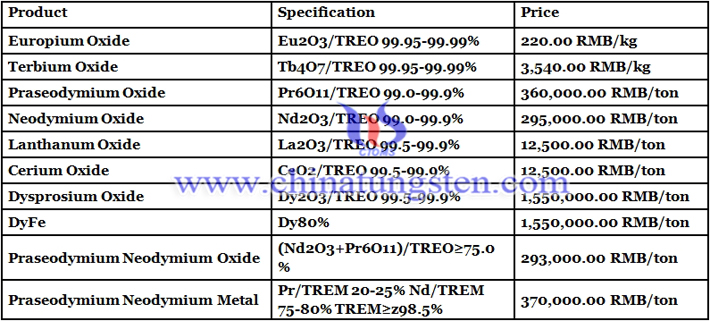 Picture of lanthanum oxide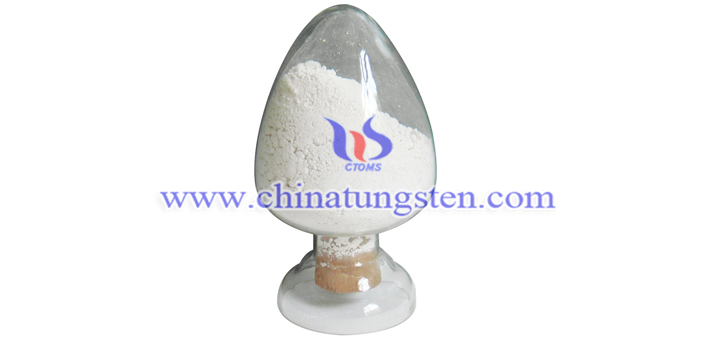 Follow our WeChat to know the latest tungsten price, information and market analysis.