Details

Category: Tungsten's News
Published on

Tuesday, 22 October 2019 13:45
The high-hardness tungsten alloy was drilled on the ordinary drilling machine with a flat-bottom deep hole of 0.4 mm thinner than the embroidery needle. Xinting Zhang from a technical school graduate to a senior technician has been working 27 years to achieve the profession of "Country Craftsman". His operation precision is one-thousandth of a millimeter, which is equivalent to 1/60 of a hair.
Xinting Zhang participated in the "Beyond the Edge" CCTV program in 2016. He drilled a hole in a quail eggshell and the egg membrane was not damaged. He awarded as "the man possesses a pair of national treasure's hands," and was remembered by many TV viewers.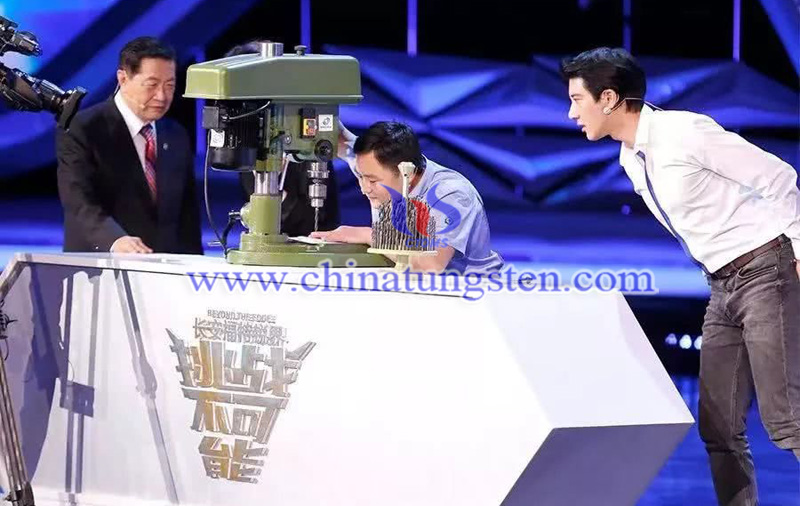 Zhang's job is a bench worker of the Northwest industrial group of the China North Industries Group Corporation Limited. He is responsible for producing high-precision gauges for measuring the eligibility of ammunition. Since working from 1992, he has made nearly 10,000 well-conceived measuring tools with different shapes to ensure the absolute precision of each component in the ammunition production process.
In the Northwest Industrial Group, almost every bench worker owns a masterpiece. They can make a tiny hole on the 0.3mm-eggshell with a speed of over 2000 revolutions per second drill machine. And make sure the egg membrane does not break and the egg white does not overflow. To make it perfect, he practiced with more than 3,000 eggs to master stability. He practiced repeatedly to handle the perfect combination of position, angle, and strength.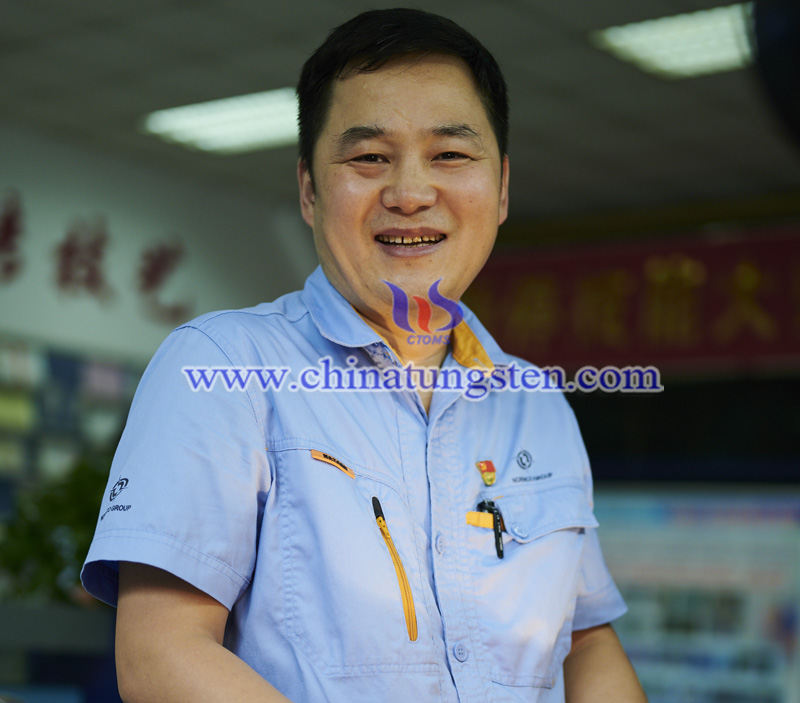 Xinting Zhang said that bench worker is the oldest work type of metal processing in machinery manufacturing and is indispensable for military factories. When processing high-precision gauges, prototypes, and complex shape gauges, a highly skilled worker can be more precise and practical than modern machine tools. But an excellent bench worker is hard to cultivate.
To drill one by one tiny hole in high-hardness tungsten alloy to ensure every task be well accomplished, Xinting Zhang devoted himself to work. The factory he works for is mainly responsible for the development and production of various types of ammunition. Some products have reached the international advanced level and equipped in 99A tanks and 155 self-propelled artilleries, and other modern equipment. Zhang's mission is to manufacture high-end gauges for measuring the accuracy of individual components during ammunition production.