Details

Category: Tungsten's News
Published on

Monday, 21 October 2019 16:32
Analysis of latest tungsten market from Chinatungsten Online
The China tungsten prices were in the downward trend in the week ended on Friday October 18, 2019 owing to loosed control in production after the holiday, smelting factories' returning work but persistent weakness in the demand side. The advantages of tight supply are fading and insiders take a watchful stance.
In the tungsten concentrate market, downstream factories did not active in purchasing while mining enterprises faced pressure of shipments. So some speculators and middlemen considered profit-taking, which affected market confidence to some extent. Considering the cost of tungsten ore mining and the value of the resources, sellers were not willing to decline offers.
For the ammonium metatungstate(APT) market, smelters' mentality gradually came back to rationality and prices dropped back to $237.5/mtu affected by the decline in raw material prices and weak demand. High-price transactions were rarely concluded. Traders waited for the new offers for the second half of this month and news coming from International Tungsten Association Conference held in Milan.
In the tungsten powder market, the new round of macroeconomic and trade consultations has eased, but the consumption of back-end 3C and automobile manufacturing industries was still under pressure. The weakness in the demand side affected the whole market confidence. With the decreased difficulty in purchasing spot resources of raw materials, buyers were cautious to stock up. The transactions for tungsten powder were not optimistic. Some enterprises tend to decline prices for more sales.
Prices of tungsten products on Oct. 21, 2019
Picture of blue tungsten oxide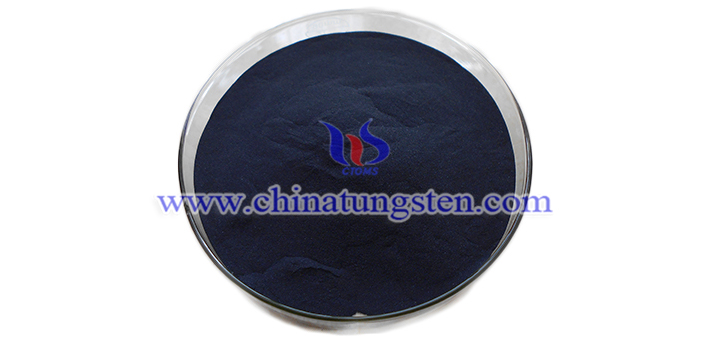 Follow our WeChat to know the latest tungsten price, information and market analysis.