Details

Category: Tungsten's News
Published on

Tuesday, 10 September 2019 18:03
The europium oxide, cerium oxide and dysprosium-iron alloy prices in the Chinese market remain stable in early September, although the whole rare earth prices show signs of rise on tightening availability of raw materials.
On the one hand, under the influence of environmental protection and high temperature and heavy rain, some rare earth manufacturers have reduced their ability to open mineral resources, and the output has been gradually reduced. In the latter period, the supply of a few mainstream products may be tight, which will boost most traders. On the other hand, the traditional low season of consumption has ended for some time. In addition, due to the increasing importance of domestic rare earth resources, the enthusiasm of downstream users to pick up goods is slowly increasing, and orders are slightly increased, but due to the persistent weakness in the demand side, product price increases are small.
According to customs data, in terms of export value, in August, China's export of rare earths amounted to 240 million yuan, a decrease of 100 million from the 340 million in July, a decrease of 29.4%. From January to August, China's cumulative export of rare earths 2.18 billion yuan, a decrease of 0.3 billion from 2.21 billion yuan last year, a decrease of nearly 1.4%.
Prices of rare earth products on Sep. 10, 2019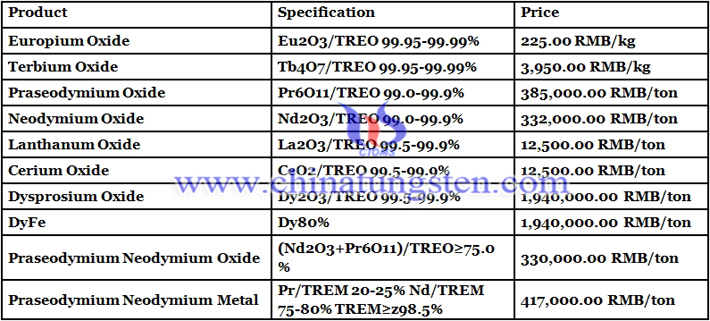 Picture of dysprosium-iron alloy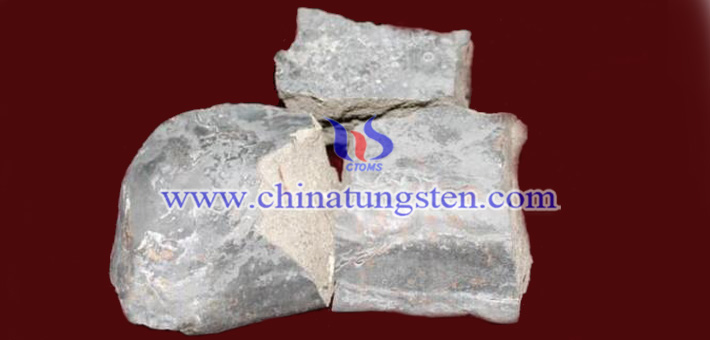 Follow our WeChat to know the latest tungsten price, information and market analysis.