Details

Category: Tungsten's News
Published on

Friday, 06 September 2019 08:44
Great Atlantic Resources Corp (TSXV: GR) (FSE: PH01) has begun the 2019 tungsten exploration program at its 100 percent owned South Quarry Tungsten Property, located in east-central Newfoundland, Canada. The program is on the north-central region of the South Mine consisting of focused prospecting, rock geochemical sampling, surface magnetism and electromagnetic geophysical surveys, is being conducted in high priority target areas.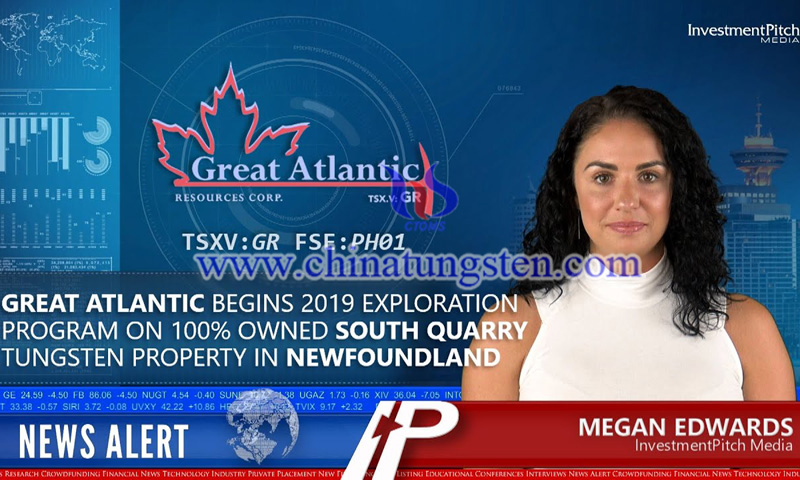 The mine hosts tungsten mineralization in several regions and high-grade tungsten mineralized pegmatite veins in its northern regions, including the South Quarry (1,350 hectares) and another adjacent smaller quarry. Previously, from the tungsten exploration, the company collected more than 1 percent of WO3 from these veins.
The veins of these quarries in the area were first reported in the 1980s, and Great Atlantic Resources confirmed high-grade tungsten mineralization (scheelite) in veins in rubble and bedrock at the two quarries during 2015. The WO3 content of eleven gravel samples exceeded 5 percent (W percent x 1.26 equals WO3 percent).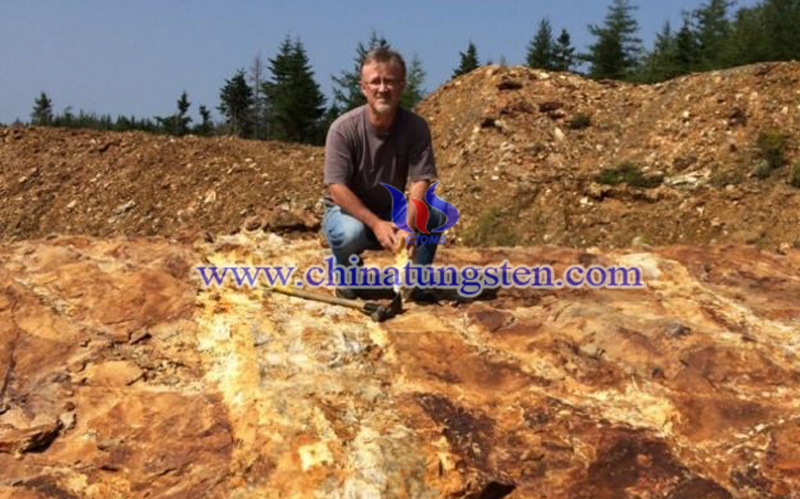 In a small quarry, sampling a 20cm long channel sample along a 15cm wide vein returned 2.96 percent of WO3, while a grab sample from a 25cm wide vein in the South Quarry returned 11.94 percent WO3. Lithium metaborate melting, acid dissolution and ICP-MS analysis (inductively coupled plasma mass spectrometry) were used, some of which were reanalyzed by XRF.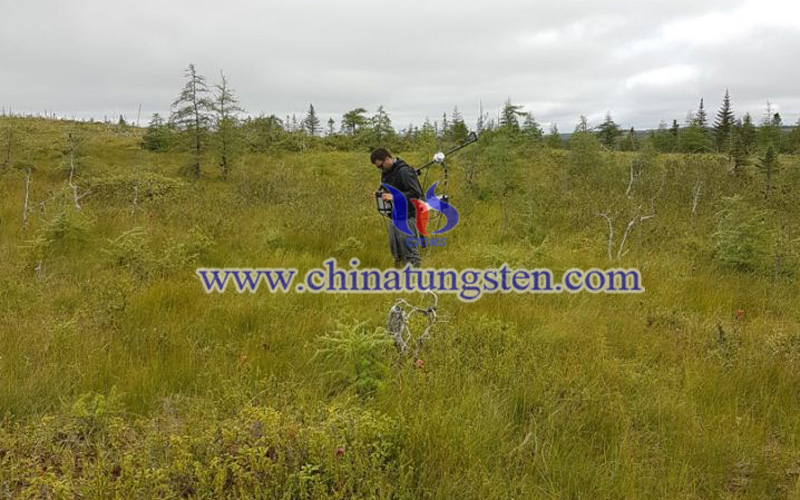 The Great Atlantic Resources company is a Canadian exploration company focused on the discovery and development of mineral resources such as tungsten exploration in the resource-rich and sovereign risk-free realm of Atlantic Canada, one of the number one mining regions of the world. The company is currently developing a company that uses project generation models to focus on the most critical elements on the planet such as thorium, gold, and tungsten, which are prominent in Atlantic Canada.