Details

Category: Tungsten's News
Published on

Tuesday, 03 September 2019 14:23
Rare earth market quotation in China: lanthanum oxide price rises slightly while the praseodymium oxide and praseodymium neodymium metal prices remain unchanged. In the light rare earth market, the prices of mainstream products have increased slightly. With the arrival of the traditional consumption season, the environmental protection supervision has been further pressured, and the low-cost supply in the market has gradually disappeared. Most of manufacturers have raised their prices.
In the medium and heavy rare earth market, the overall trading atmosphere is relatively weak. Due to the influence of the Fanya's auction, the prices of dysprosium and terbium oxide products have declined slightly. The sales pressure of suppliers has generally appeared, and the initiative to ship is highly motivated. The cost of raw materials and the impact of less inventory, most of the product prices remain sideways.
Prices of rare earth products on Sep. 2, 2019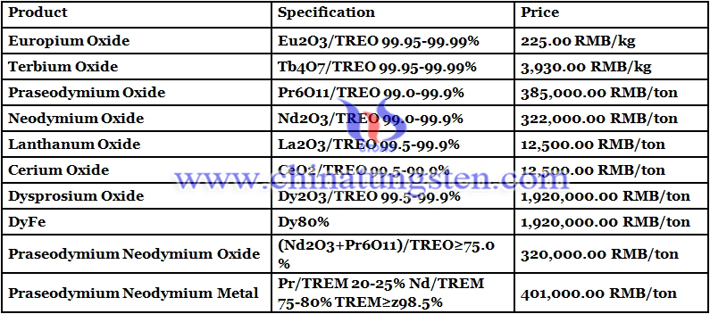 Picture of terbium oxide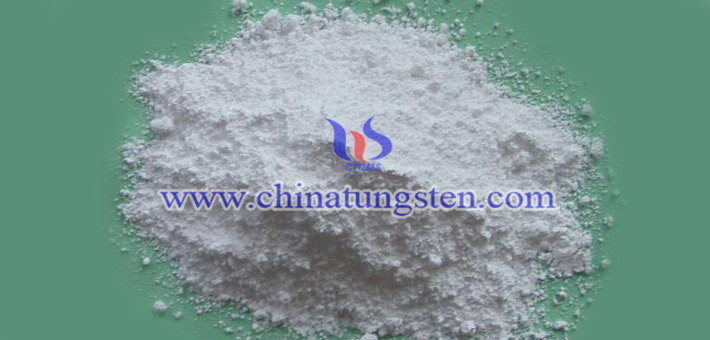 Follow our WeChat to know the latest tungsten price, information and market analysis.