Details

Category: Tungsten's News
Published on

Tuesday, 03 September 2019 09:30
Ganzhou is known as "World Tungsten Capital" and "the Rare Earth Kingdom". It is one of the national key non-ferrous metal production and processing bases. Based on resource endowment and industrial base advantages, and the devotion to accelerate revitalization, in December 2015, the city officially launched the construction of "China's Rare Gold Valley". In just a few years, the rare-earth permanent magnet material and the tungsten carbide industry have developed rapidly.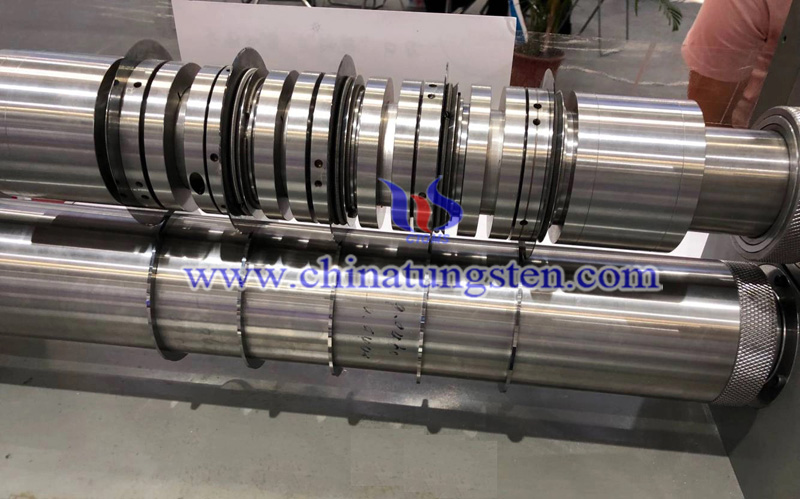 In the past seven years of revitalization and development, Ganzhou has built its "three bases", deepened its advantages, supplemented development's shortcomings, vigorously implemented the main industrial strategy, accelerated the construction of "two cities, two valleys, and one belt", developed deep processing of characteristic agricultural products and created characteristic advantages.
Ganzhou has successively introduced several permanent magnet material production enterprises with certain influence in the country, such as Yueci Technology, the company with an annual output of 26,000 tons, occupying half of the city, accounting for about one-fifth of national output.
Rare earth and tungsten are referred to as "industrial MSG" and "industrial teeth" respectively and are indispensable raw materials for many modern high-tech industries. "We are striving to create a valley ecological environment where high-tech industries, R&D platform, talents, and market factors gathered." Qingshan Kong, deputy director of the Ganzhou High-tech Zone Management Committee, said, "The goal is to take resources advantage. Integrate the whole industrial chain, change the status of low-level and decentralized development, to build a well-known rare metals industry," he added.
On March 13, 2015, China Southern Rare Earth Group Co., Ltd., one of the six major groups, was formally established and became an important backbone enterprise for the development and utilization of ion-type rare metals resources in the south of China. This also marks a historic breakthrough in rectification and regulation of the mining order.
Through a series of measures such as resource integration, intensive usage, leading cultivation, and joint restructuring, Ganzhou has integrated 97 tungsten mines into 66 units, integrated 88 rare elements mines belonging to 9 mining rights holders. The utilization rate of resources has been greatly improved.
The city has been focusing on the integration of mineral resources and strengthening the technical support platform. It has effectively promoted the effective integration of resources, optimal allocation of factors, and extension of industrial agglomeration. It has formed a complete industrial chain from mine exploration, mining, and smelting to deep processing and application, resources comprehensive recycling.
Industry booming accelerates the economy booming. The industry is an important foundation and support for economic development. Today, Ganzhou has become the main production area and distribution center for tungsten and rare earth smelting products, and the world-famous cemented carbide, permanent magnet materials, and permanent magnet motor industry base. In 2018, the city's main business of new materials and application industry exceeded 100 billion RMB, accounting for about one-third in domestic.