Details

Category: Tungsten's News
Published on

Friday, 16 August 2019 09:50
Recently, Kechao Zhou, the vice president of Central South University led a team of professors to Zigong Cemented Carbide Corp., Ltd (ZGCC) to discuss R&D cooperation projects of 3D printing and tungsten materials. Xiaofeng Wang, an associate professor at the School of Materials Science and Engineering of Central South University, and Jun Liao, the technical director of the company, signed a cooperation agreement on the R&D project of 3D printing complex-shaped WC-based cemented carbide and tungsten materials.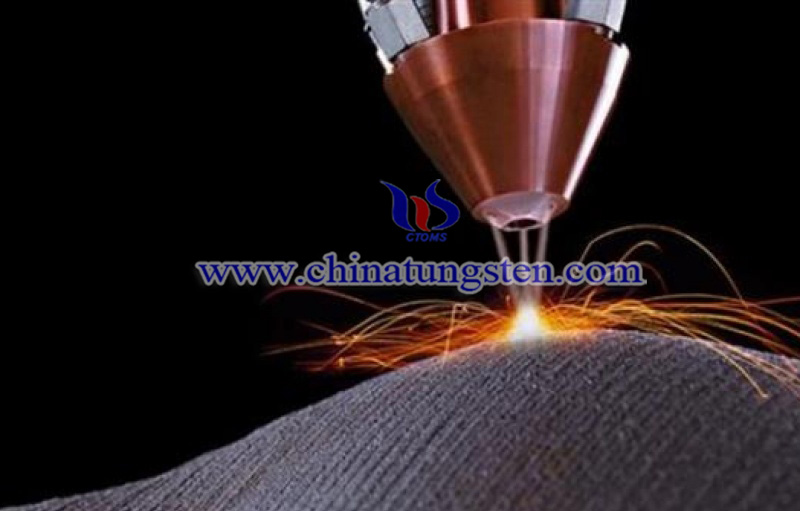 3D printing cemented carbide can realize personalized customization and green production. It is one of the top ten 3D printing fields of "the most promising prospect" in the 21st century. It is an important material research field with leading advantages in Central South University. According to the agreement, the two sides will carry out various exchanges and cooperation on R&D projects, from talent training, scientific and technological research results in transfer and personnel exchange.
Kechao Zhou hopes that the two sides will use the cooperation agreement as a carrier to actively implement major strategic decisions of the Central Committee of the Communist Party of the People's Republic of China on strengthening cooperation between industry, universities and research institutes, promoting scientific and technological innovation and economic development, and jointly fostering project cooperation and results transformation platforms, and sharing the cooperative development dividend.
At the signing ceremony, Jun Shu, the deputy general manager of ZGCC, introduced the basic situation, innovation, and development status of the company. He hopes that Central South University will take advantage of the material research field and focus on the application of new materials to jointly promote the innovation and progress of the cemented carbide industry and provide strong intellectual support and innovative kinetic energy for the development of the company.
He said that the two sides should take advantage of this signing opportunity to continuously promote all-round cooperation in scientific and technological innovation, results transformation and personnel training, to truly realize the combination of production, education and research, and make scientific and technological innovation and industrial innovation, and creating unique core competitiveness and brand influence to inject new impetus.
The R&D project of 3D printed complex shape WC-based cemented carbide and tungsten materials jointly developed by ZGCC and Central South University is expected to be of great significance for modern 3D printing technology.