Rare earth market quotation in China: the latest prices of praseodymium oxide, praseodymium neodymium oxide and praseodymium neodymium metal declined slightly at the beginning of the week on deadlocked supply and demand.
Insiders are optimistic about the medium and heavy rare earth markets on persistent supply tightness, environmental protection inspection and stable demand. Most traders now wait for new listing prices of mainstream enterprises. For light rare earth elements, due to oversupply and conventional off season, businesses remain low trading enthusiasm.
Prices of rare earth products on July 8, 2019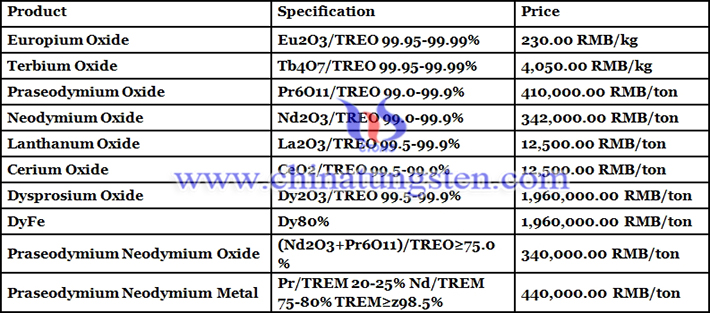 Picture of praseodymium oxide
Follow our WeChat to know the latest tungsten price, information and market analysis.